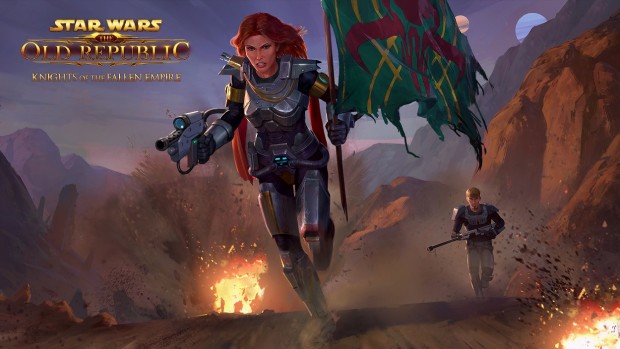 The Knights of the Fallen Empire story keeps rolling along in Star Wars: The Old Republic with a new chapter next month. On June 3, players will get to experience Mandalore's Revenge, the latest installment in the story, along the way recruiting an army's worth of allies to fight at their side.
In Mandalore's Revenge, you'll seek out legendary bounty hunter Shae Vizla and, with her aid, convince an army of Mandalorian warriors to join your cause and seize the Eternal Fleet. This month's subscriber reward — offered to players who sub before June 1 — consists of the Eternal Empire Patroller Vehicle, as well as the chance to try out the new content two days early. BioWare also promises that Chapter 15 will come later in June, so subs for the month will get a nice double-dip.
There's also still time to try out the Knights of the Fallen Empire's first story chapter for free. You can activate your free trial before May 30 to get into the game and pick up a free level 60 character and access to the first chapter, The Hunt.