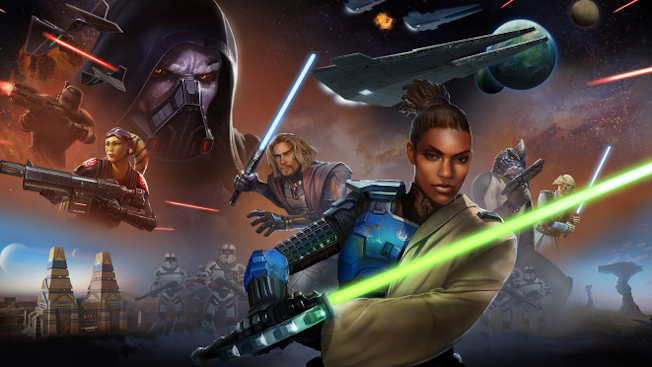 Star Wars: The Old Republic dropped update 6.0.0 — otherwise known as Onslaught — today, adding new story content that ends in a dramatic flashpoint in a previously unexplored area of the planet Corellia. The story brings the conflict between the Galactic Republic and the Sith Empire raging back ending with an epic battle over a key shipyard facility.
To take part in the new flashpoint, players will be able to group up with at least three other players. Those looking for bigger content can take on the Operation on the moon Dxun, where they can fight deadly creatures in teams of eight or sixteen.
Also included in the update is the new world of Onderon, the waypost Mek-Sha built in a mined-out asteroid, a new operation, and more. More information on each of these features can be found on the SWTOR site.