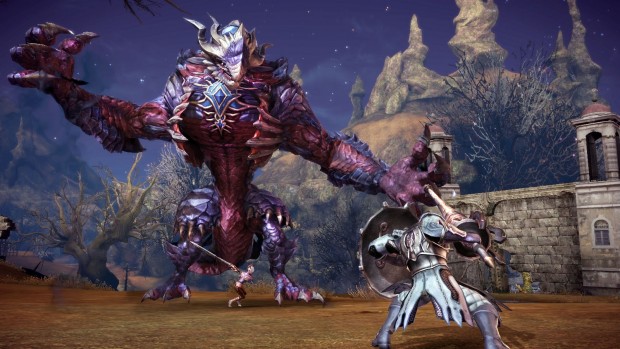 TERA, the free to play MMORPG from En Masse Entertainment, launched on Steam on May 5th. For those of you keeping score, that is just a paltry 16 days ago. In that short amount of time though, TERA has become the #1 most played MMORPG available on the digital distribution service.
According to Steam Charts, TERA boasts the highest number of maximum concurrent users when compared to any other MMORPG available on Steam. Since launcing on Steam, TERA has passed the 4.5 million accounts mark in North America and the 20 million accounts milestone worldwide.
"En Masse Entertainment would like to thank our loyal and enthusiastic TERA community," said Patrick Sun, Producer of TERA. "Their support and feedback has helped TERA continue to kick ass. We'd also like to thank and welcome our new players to TERA's growing Steam community. With a focus on precision, positioning, and timing, TERA continues to deliver a true action combat experience to MMO fans and is more accessible than ever following its successful Steam launch."
This breaks down into some pretty impressive numbers like an average of 70,000 dungeons being cleared and 6 million Big-Ass monsters being slain each and every day! Check out the newly released infographic for more fun stats.
Click to Enlarge.

With Fate of Arun launching, the newly added Gunner class, and a full 2015 roadmap of updates coming, it looks like TERA will be riding high for at least the rest of the year. Have you jumped back into the game?