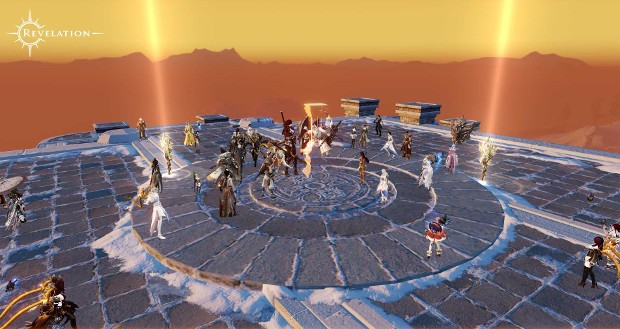 PvP players got a peek at another mode option in Revelation Online courtesy of the game's developer today. In a post published on the site earlier, the team at My.com offered a brief look at Territory Wars — a PvP mode that allows guilds to battle each other for the control of bastions — and their related cities.
The developers have divided the lands of Nuanor into three major regions — each containing three territories. Here players will battle for sweet loot and more. To make things challenging, players will have to use different strategies for each region as they each have unique features that will need to be accounted for.
To balance things out for smaller guilds, the option to form alliances in these battles will be important. Once a guild (or guilds) take a bastion they must continue battle until the Territory Wars have been ended and they become the true victors — for the time being.
This is just one of the PvP options available in Revelation Online. More about PvP is available on the RO site.