The new End of Nations apparently "hasn't changed as much as it sounds like"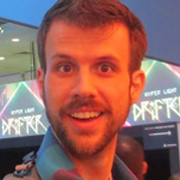 By Michael Dunaway, News Editor
Posted:

False alarm everyone, ok well maybe its still a mild alarm. The new MOBA iteration of End of Nations is apparently less MOBA than RTS. An interview has surfaced between End of Nations' Executive Producer Scot Lane and RTS Guru. In it Lane makes it very clear that although the game has undergone a genre change, it actually hasn't changed as much as some people feared:
The game hasn't changed as much as it sounds like. We've made the game more hero focused, and the biggest change would be tactical leveling. A big concern we had previously was that battles and tactics didn't really change because everyone was exactly the same at the beginning and end. The addition of tactical leveling opens up lots of different strategies throughout a battle. Combat is very similar but faster, and we've made a lot of changes to the UI. We don't feel we drastically changed the game at its core, we brought what we felt were the best parts up to the surface and removed some stuff that wasn't working.
Like other MOBAs, a "hero" unit will be the center point in End of Nations battles. Some of the heroes themselves may be familiar to players who enjoyed the original rendition of End of Nations as many of the classes have been enhanced to better fit into distinct roles. These heroes can have the usual four abilities/passives like most other MOBAs, but many of their abilities will affect units under a player's control.
The retention of control over a separate set of units is key to distinguishing End of Nations from the rest of the predominantly tri-lane inspired MOBAs. In a separate discussion with PCGamesN, Lane stressed that while End of Nations may also have heroes and abilities that work similar to other MOBAs, the comparison stops there:
In End of Nations, you'll choose which units to bring to the fight and have full control over them in the battle, giving you more control over the tactics used during the map and letting you do more micromanagement, if you choose.
From the sound of things, End of Nations may end up playing similar to Warcraft 3 (sans base building), which also had hero units, but used them in conjunction with an army built to support them.
The RTS Guru interview goes on to detail other EoN changes including adjustments to mods, the removal of Elite Companies and the simplification of unit marks. Now when you purchase a MKI unit, it will automatically improve as if you had purchased a MKII.
With all these not-so-drastic-changes now coming to light are you again looking forward to End of Nations?
Got a news tip? Contact us directly
here
!
---
About the Author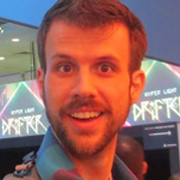 Michael Dunaway
,
News Editor
Michael Dunaway has been part of the MMOBomb team for years and has covered practically every major Free-to-Play title since 2009.
---
Read Next
RuneScape 3 has now Launched
RuneScape continues to remain relevant as Jagex has just released the third iteration of the popular MMO. If you haven't heard already, RuneScape 3 marks a significant revitalization of the MMO with a new story arc, interfa...
By Michael Dunaway - 9 years ago
You May Enjoy