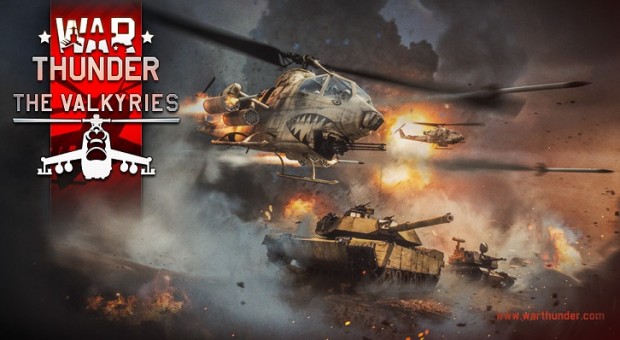 It's time to get vertical in your whirlybird in War Thunder, as the attack helicopters have arrived! The new vehicles are the highlight of update 1.81: The Valkyries, with iconic vehicles from the U.S. and Russia leading the way.
Players can gain access to attack helicopters by unlocking them via in-game missions or through a purchase. To research and use them in-game, you'll need at least one tier V vehicle (air or ground) unlocked from the American or Soviet tech trees.
Update 1.81 isn't all about helicopters, though. 16 ground and air vehicles have received new models, and two new locations have been added to the game: one set in an American desert for tanks and another in the dense jungles of Vietnam for aerial battles. If you're in the naval testing, there are two other new locations, Green Mountains Gulf, and Mediterranean Port.
Learn more about War Thunder's Update 1.81 here.