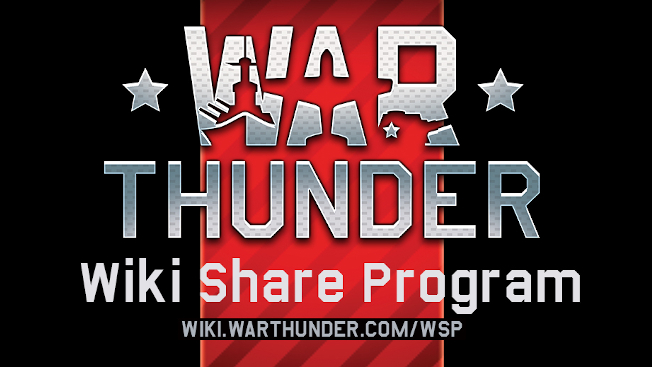 Have you thought to yourself lately, "Hey… I'd like to earn Golden Eagles by contributing to the War Thunder wiki"? If yes, then Gaijin Entertainment is looking for you. The company announced the War Thunder: Wiki Share Program today, offering players a chance to earn the game's premium currency for their submissions to the official wiki.
Players who submit entries to the wiki will have their work graded and edited by the War Thunder team. The higher the grade, the more Golden Eagles submitters will earn. It'll also help to pad your numbers by submitting more articles. For each submission, players can earn up to 800 GE. Of course, depending on how the submission is graded, they can also receive nothing.
Honestly, from Gaijin's perspective, it seems like a good way to get some work done on the cheap. But if it's something you're interested in doing anyway, you might as well get some premium currency in the process.
If you're interested, instructions on how to participate are available on the War Thunder site.