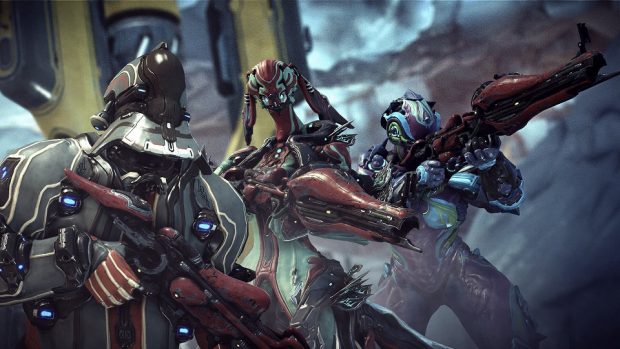 Warframe's first Mainline update for 2020 is now live, in preparation for the next big content update Operation Scarlet Spear. Digital Extremes covered most of the major points last week, and there were a few additional balance changes announced since then that are sure to have number-crunchers — and probably nobody else — excited.
Dubbed "Warframe Revised," today's update removes self-damage, fixes nearly 50 issues with Empyrean, implements a new rendering implementation, adds shield gating, and more. It also makes earning your Railjack a little easier, with costs for Railjack parts in the Rising Tide quest reduced from 66% to 75%, and building time reduced to six hours each. The reasoning given was that while Railjacks were originally meant as a goal for veteran players, in the long run, "to sustain the cost of future development and events like Scarlet Spear, accessibility is key and we have to adjust the barriers to entry for Railjack."
The second set of changes is much shorter than the first, featuring across-the-board armor buffs for every Warframe and a bunch of changes to Magus Arcane. Because self-damage has been removed, several AoE weapons that didn't have self-damage have added Stagger, but this will only be the case "in cases of extreme inaccuracy on the player's part." So in other words, it'll be an issue for me.
If you're intimidated by all the changes, or miffed that your favorite thing got changed (or least favorite didn't), then Digital Extremes offers the following at the end of the list of changes:
"You've made it to the end and it bears repeating: Warframe always aims to become a better version of itself. You may realize something after reading: Warframe's Meta might change. But if you've been playing for a while, you'll realize something else: Warframe is always changing. Warframe is still about power and you being a destructive force in the Origin System with hundreds of tools at your disposal."