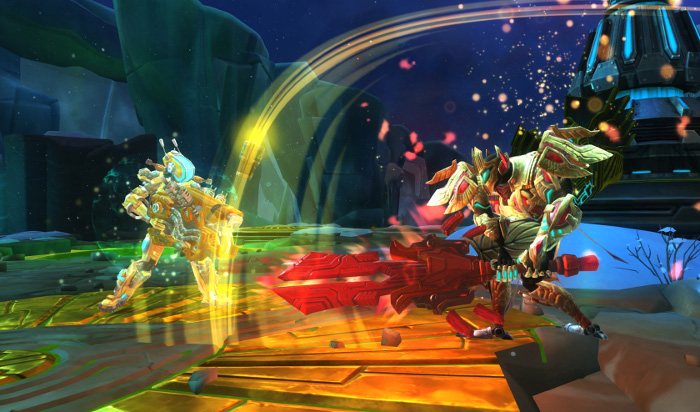 WildStar's next update, titled "Enter the Cryo-Plex", is now live; bringing with it an all new Arena and new arena season. With that in mind, Carbine Studios has posted an update on what players can expect in the next arena season of the free-to-play game.
For those who are not familiar with WildStar arenas and how they work, the latest update includes a mini-refresher on the system. The basics are as follows:
Anyone level 30 or over can queue for unrated matches.
Rated matches require players to be level 50 and be members of a team.
Teams can consist of 2, 3 or 5 players — with additional "slush" players.
While 2v2 teams and 5v5 teams can earn and lose rating during the season, only 3v3 teams are eligible for prizes.
The very best teams in each region will be rewarded with weapons, a mount, a pet, and a title.
Cryo-Plex Exile Weapons

Cryo-Plex Dominion Weapons

More information on the Cryo-Plex update and Arena Season 2 is available on the WildStar blog.