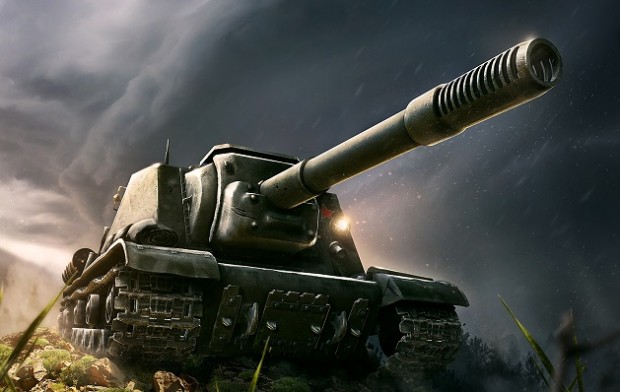 We've seen hints and teases about the new game mode coming to World of Tanks in the near future. Today we finally got some solid details on Rampage mode, as well as a time frame for when tankers will be able to give it a whirl.
There are two Rampage modes being added, bringing new mechanics such as respawns, garage battles, repair spots, and capture-the-flag, as well as new artillery and airstrike abilities, which players will be able to utilize on a new pair of maps meant to simulate war-torn Paris and Berlin. Each mode will offer different victory conditions and team setups, and will be heralded by a special season of Personal Battle Missions that let players oftain the Tier 10 T-22 SR.
All of this comes in Update 10.0, codenamed "Rubicon," which also adds a PvE tutorial and modifications to tank customization and crew skills.
As we theorized before, Rampage seems to borrow a little from MOBA gameplay, but seeing respawns, garage battles, and airstrikes also smells a bit like War Thunder. Who's to say the big guys can't learn from the little guys?