Oh When The Orks Come Marching In: Eternal Crusade's Free Trial Explained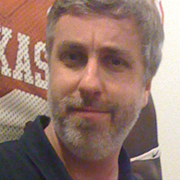 By
Jason Winter
, News Editor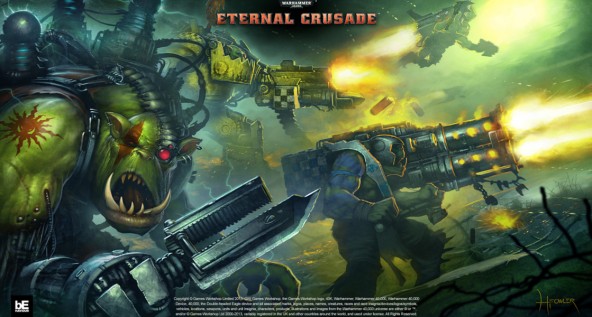 Behaviour Interactive's Warhammer 40,000: Eternal Crusade isn't a free-to-play game. It's meant to be a one-time purchase with microtransactions but no subscription fee, akin to Guild Wars and Guild Wars 2.
But it will have a F2P option ("Free-to-Waaagh!") for players looking to try the game out and get their killin' on in open-world, four-faction warfare. However, the only faction that will be available to players looking to sample the game will be the Orks, and that's something we here at MMOBomb had a few questions about.
Behaviour's being more transparent about their game's development than just about any MMO developer in history and we were graciously extended an interview opportunity to ask about Eternal Crusade's F2P option. Lead Designer Brent Ellison took time out of his busy schedule to answer our questions.
MMOBomb: Free-to-play players will only be able to roll Orks. Won't that upset the factional balance, even if those Orks are underpowered (as we've heard) compared to most characters?
BE: First of all, the free Orks (the Ork Boyz) class are not intended to be underpowered. Free Orks have full access to several of the same classes as players with premium accounts, and since Eternal Crusade is a PvP game built around horizontal progression, their skill will decide their success. Free characters don't have access to the advanced classes like Meganobz which are more powerful, but even premium players have to use an in-game currency to spawn as them and other players get more XP for killing them.
As for the balance issue, we're assuming that there won't be balanced populations in this game. Four factions is just a start, so when we design the systems we're designing them for a potentially infinite number of factions at once. This means we're planning for ways to not only give small bonuses to the small factions and extra challenges for the big ones, but also to change the goals for factions over time to meet their needs. As a faction, you won't feel like you're losing if you don't control 51% of the world, instead you'll be presented with tailored objectives that give you a chance to advance your goals.
Finally, we're not actually sure if this will result in more Orks than anyone else. A LOT of people want to play Space Marines!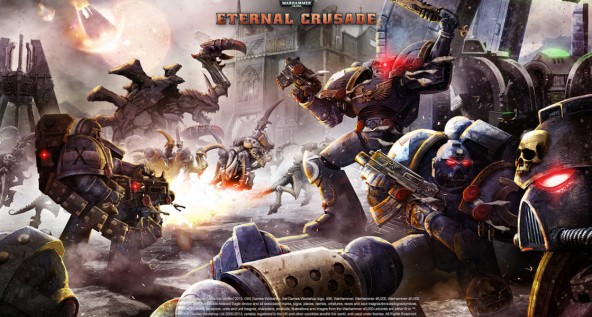 MMOBomb: Why not let F2P players be any race?
BE: Eternal Crusade isn't actually a free-to-play game, it's a premium game where we've chosen to include a free-to-play option to improve the experience. If we just treated the Orks like everyone else, there's a good chance that they simply wouldn't feel like Orks. The Orks are defined by their numbers, and by taking steps outside the game to ensure that they have that, they'll be more fun for Ork players and more like the terrifying green tide they're supposed to be when they come swarming across the field toward your stronghold.
That said, we haven't ruled out limited trials for other factions. We may allow free access from time to time if a given factions' population is low.
MMOBomb: According to your FAQ on F2P Orks, "If you like it but still don't want to pay the full price, you can unlock some of the missing options with microtransactions." About how much will I be able to unlock? Will I be able to make him as powerful as a "paid" Ork? Or will there just come a point where it'd be better/cheaper to buy the box?
BE: Yes, through microtransactions you can get the same things as a premium Ork, but as you've surmised, after a certain point it makes more sense to just convert to premium.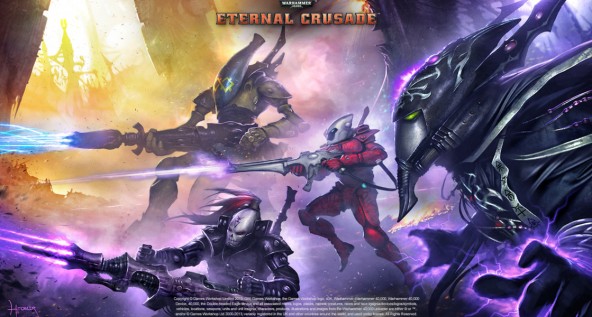 MMOBomb: In general, what will you be able to get with microtransactions? Will they be strictly non-combat (like cosmetics or loadout slots) or will there be an option to purchase gear (even if said gear can also be acquired in-game)?
BE: The launch store philosophy is "pay-to-be-cool," which is to say that it's primarily cosmetic and convenience (booster) items. Where there are gameplay differences it's just to serve the identity of the weapon/character you buy. These are sidegrades and not balanced to be better than in-game versions. At the moment, we intend to have a complete separation between gear that's in-game, and gear you can buy in the store - the only possible exception are consumables.
Everything in the store is focused on personal goods; we don't want the faction that spends the most money in the store to have any real advantage in warfare.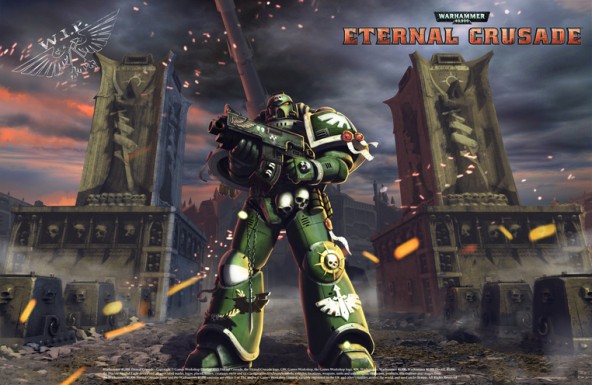 MMOBomb: The ubiquitous question: What's your schedule look like? Early Access, beta, launch. Be as vague as you need to be :)
BE: We're trying to make Early Access ASAP – the sooner we can get something in the hands of players the better it is for everyone! This is particularly tricky for an MMO so we need a little more time to nail down that timeframe of course, but I can say that we're pushing to make it even earlier than we had originally planned. The actual launch is currently planned for the end of 2015, but this is a live game with a persistent world so we want to make sure we have time for a long and healthy beta period.
You can preorder Eternal Crusade via five versions of a Founder's Pack ranging in price from $40 to $450, so you can follow the development more closely and get early access to the game.
---
About the Author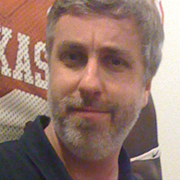 Jason Winter
,
News Editor
Jason Winter is a veteran gaming journalist, he brings a wide range of experience to MMOBomb, including two years with Beckett Media where he served as the editor of the leading gaming magazine Massive Online Gamer. He has also written professionally for several gaming websites.
---
Read Next
You May Enjoy