Preview: Dauntless Reforged Makes Major Changes To Progression And Hunts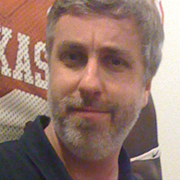 By
Jason Winter
, News Editor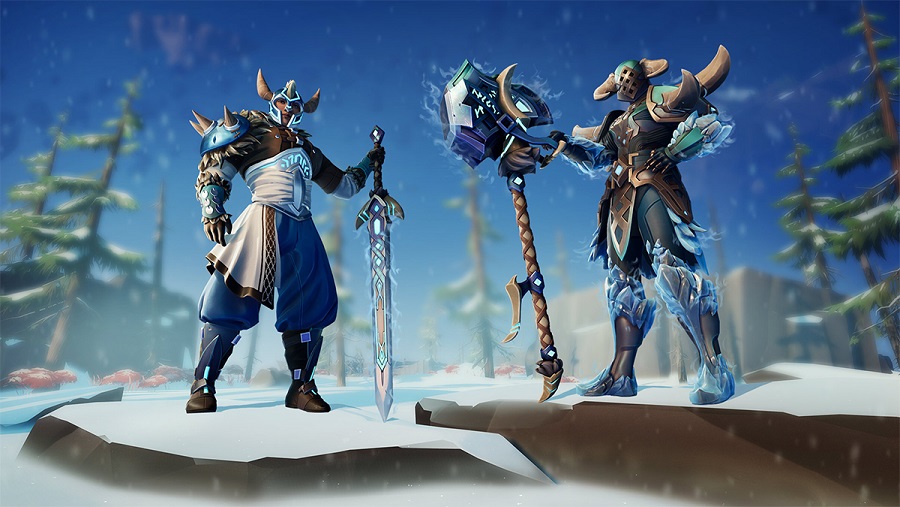 Phoenix Labs is calling Dauntless Reforged the "biggest patch of all time," (notes here) and that might not be too far off the mark. While it doesn't add new Behemoths or other major new content to the game, tomorrow's major update reworks a few of the game's core concepts, and I got a chance to check some of those out in a preview last week.
First up is the rework to progression. (Hopefully you're not a Hearthstone fan and those words don't send you into a flaming fit of rage.) The Slayer's Path is being completely remodeled. The goals of this new system were described to me as giving players a better sense of agency and allowing them to do the things they want to do rather than following a rigid quest line.
The system is represented by a giant grid, with its biggest milestones being … well, Milestones, as they're officially called. There are 12 in all, and each one gives you access to a particular set of abilities or passive skills, letting you branch off into side paths that unlock further power, such as special attacks or bonus stats for individual weapons.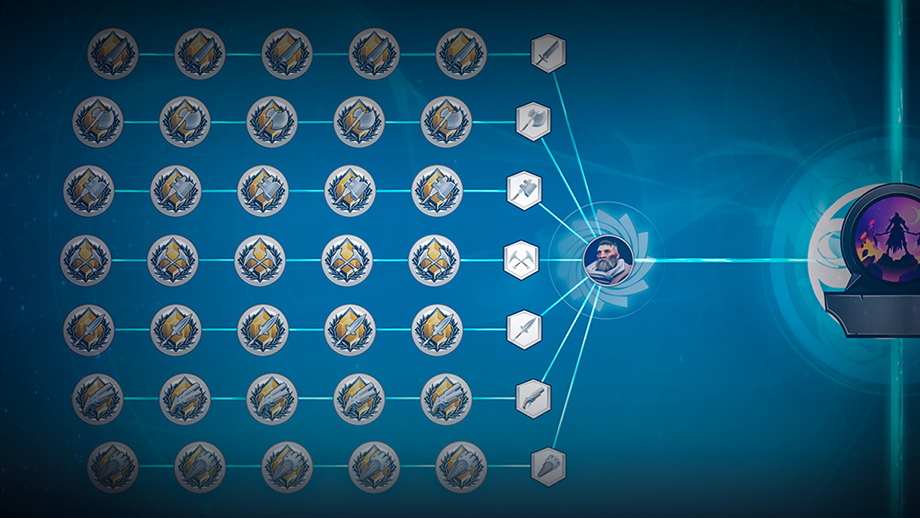 How do you gain this power? With merits, a new currency you'll earn by completing various tasks. Earn enough and you can potentially unlock everything, though that will obviously take a long time. Current players who have already made a lot of progress will have that carried over to the new Slayer's Path.
The whole thing isn't quite as intricate as, say, Path of Exile's passive skill tree, though it might seem overwhelming at first. But even a relative Dauntless noob like myself could see how everything was arranged after just a few minutes of poking around with it, and veteran players will likely master its ins and outs even quicker. If anything, it seems nicely organized and should be a welcome change, fulfilling that promise of giving players more control over their progression.
The other major change coming to progression relates to the advancement of weapons and armor. While we didn't dive into this too heavily in my preview, it was described in-depth in a post on the Dauntless site last week.
As someone who hasn't played Dauntless for a couple of years, it all seems like a lot of fiddly number-manipulation that gave me flashbacks to The Lord of the Rings Online's legendary weapon system. That was something that seemed decent at first, and as a skilled player, I was able to maneuver through it for maximum efficiency, but after a few years, it became a tiring slog that's desperately in need of a revamp. I hope that the developers of Dauntless took that all into account and didn't create a system that only top-tier players will be able to fully understand and use efficiently. Maybe it's not as complex as all that, but it's the only one of the three major parts of this patch that I'm not willing to give the seal of approval to until I see it implemented in whole.
That third big deal coming in this update is the Hunting Grounds, a new take on the islands where most Dauntless action takes place. Instead of going on instanced hunts, you can now journey to larger islands with numerous Behemoths to battle – and even other players to encounter. In addition to your main hunting tasks, there are various side quests that will draw your attention, as well as the usual gathering items you'll need for improving your gear and the occasional treasure.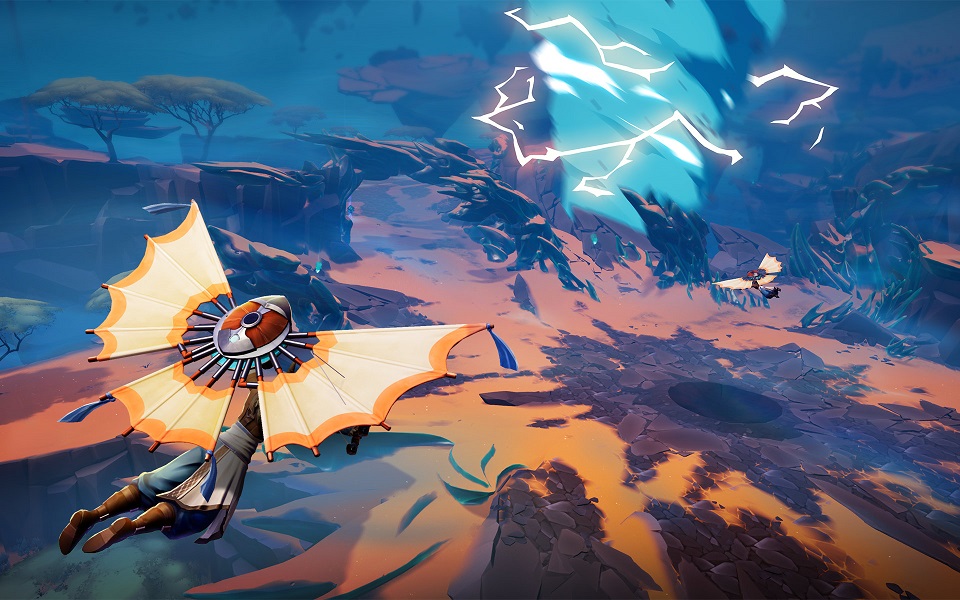 The entire system is meant to keep you in the action longer, without having to return to Ramsgate every time you slay a Behemoth. Instead of outright failure and a return to your home base, a Behemoth on one of these islands will flee when your Danger reaches max level, but you'll still be free to continue exploring the area. As you progress through the game, you'll unlock additional islands – there are 18 in total – and gain the ability to call in a supply drop to re-equip your consumables between hunts.
I only got to experience this new system with a small group on a closed test server, but I love the concept. Nearly anything that makes an online game feel more like an actual open-world MMORPG is a plus in my book.
The new progression system and Hunting Grounds should be plenty to get lapsed players back into Dauntless, as long as the new gear progression system doesn't prove too confusing. Even though it's light on actual content, the changes introduced in Dauntless Reforged are a welcome addition and should set the path forward for the game in the years to come.
---
About the Author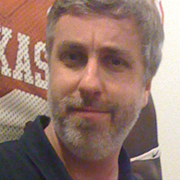 Jason Winter
,
News Editor
Jason Winter is a veteran gaming journalist, he brings a wide range of experience to MMOBomb, including two years with Beckett Media where he served as the editor of the leading gaming magazine Massive Online Gamer. He has also written professionally for several gaming websites.
More Stories by Jason Winter
---
Read Next
Elder Dragons and their minions are running rampant in Guild Wars 2.
By Jason Winter - 3 years ago
You May Enjoy
I'm beginning to think that we may not find Maria Flores...at least all in one piece.
By Michael Byrne - 1 week ago
It's one long tour across the cosmos with no loading screens.
By Troy Blackburn - 6 days ago
This is the project based on blockchain tech set in the Eve Universe.
By QuintLyn Bowers - 1 day ago
Progressing should be easier for players going forward.
By QuintLyn Bowers - 6 days ago
Black Friday deals, too.
By QuintLyn Bowers - 1 week ago
The blending of genres works better than you probably think.
By Michael Byrne - 6 days ago