Pulling Back the Cloak on Neverwinter's Newest Expansion, Coming to Consoles April 11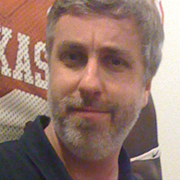 By
Jason Winter
, News Editor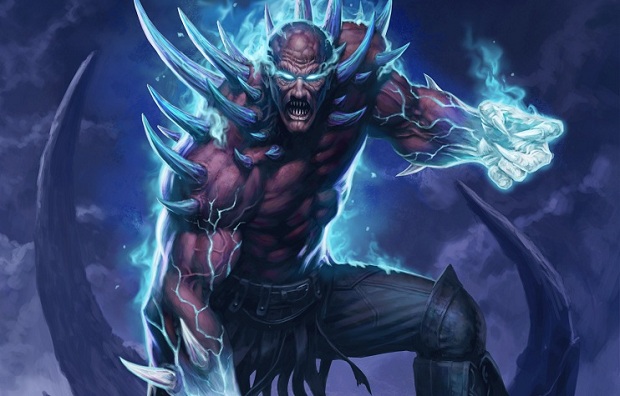 Neverwinter sure seems to get a lot of content updates. Maybe it's because it gets updated for both PC and consoles, so we see news about it twice as often. Then again … it does get a fair number of updates, more than you often see from free-to-play MMOs.
The last expansion, The Cloaked Ascendancy, went live on PCs in February. This was just three months after the previous expansion, which was just three months after the previous expansion … you get the picture. They've got a pretty good cadence going on there at Cryptic Studios and Perfect World Entertainment, and it extends to the punctuality of their console releases.
The Cloaked Ascendancy is going live on PlayStation 4 and Xbox One on April 11, and we scored some time with Systems Designer Chantelle Tatum to talk about it. As a bonus, if you missed out on the PC launch of the expansion, pretty much all the info below also applies to that version as well, so get adventuring!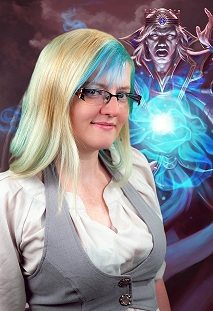 MMOBomb: Are there any major differences between the PC and console versions of The Cloaked Ascendancy?
Chantelle Tatum: We try to keep our console and PC versions as identical as possible. It helps us get it onto the consoles faster and we don't want any players to feel left out. It's almost exactly identical, except for the usual UI setup.
MMOBomb: We know that there are different requirements for releasing on consoles as opposed to PC – approval processes with the manufacturers and all that. Does that account for the two-month gap between PC and console releases, or is there more to it than that?
CT: There really isn't much of a difference for us designers that goes into the process to get onto consoles. But one of the benefits that consoles have is that, when it comes out on PC, we get a lot more player feedback and have a little time to fix any extra bugs. Past that, it's just making sure it gets through all the proper console reviews.
MMOBomb: OK, so who exactly are the Cloaked Ascendancy?
CT: When the Spellplague attacked Faerun a hundred-plus years ago, there was a guild of mages in Neverwinter called the Many-Starred Cloak. They and their tower disappeared – just "poof," gone! A year later, that tower returned, but none of the mages did. They were all lost into the Far Realm. Time in the Far Realm works differently than it does in the Material Plane, and they survived a hundred years in this maddening place.
So we have four members of the Cloaked Ascendancy, who have found different ways in the Far Realm to survive, and each of them has tapped into different magic sources, bringing different magic and monsters to fight. We have the leader, Gyrion, who's focused on the aberrant powers in the Far Realm, so his monsters are real terrors. Then there's Nostura of the Stone Eye. She's focused on fey powers, and a lot of her creatures do petrification powers.
The next one is Kabal the Firesoul. He was an interesting member of the Cloaked Ascendancy because before he was thrown into the Far Realm, he was a very elderly wizard and very weak. So to survive the Far Realm, he forged his life force into a set of armor, so now he's this huge, hulking, fire-metal individual. He brings a lot of constructs and fire elementals with him when he comes back home.
Last is Lukan of the Mystic Veil. He's an illusionist and he's … not really all there. He doesn't really know what's going on; he's just there to have fun. He doesn't realize that he's causing a lot of things. The Illusionist's Gambit skirmish is his doing, and he's always inviting people to "come down and play" with him.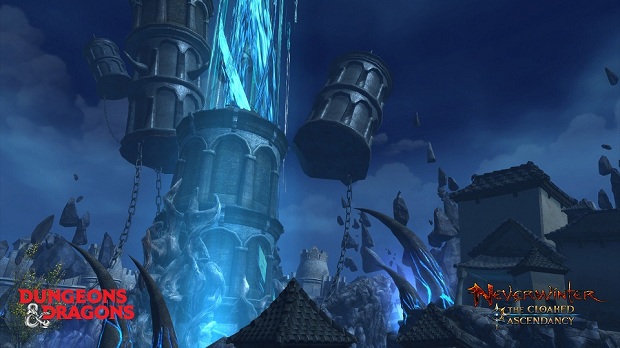 MMOBomb: So there are three major features of this expansion. Why don't you tell us a little about each, starting with the Illusionist's Gambit?
CT: This is the funnest skirmish! We wanted to try something new, a little roguelike dungeoning where things are constantly changing, and every single time you go in it's going to be a little bit different. The background changes, the mobs change, the hazards change …
MMOBomb: What about the River District?
CT: One of the main goals of this expansion is that we wanted to "bring our heroes home." They were out saving the world in Icewind Dale and going into the Underdark, and it's time for them to come home to Neverwinter.
Now, the Cloaked Ascendancy, they've also "come home" after a hundred-plus years out in the Far Realms and the Astral Plane. They're taking over the River District, and it was so great for our team to put together and it was really fun for me to see the different stories being made.
MMOBomb: Finally, tell us a little bit about the Spellplague Caverns. What's different about those in this expansion?
CT: Before the players had gone into them during the Chasm quests. And then we closed it off because the Spellplague has gotten weaker. But they got opened up again and the players are allowed to go back in there because the Cloaked Ascendancy is channeling the last of the magic in the Spellplague Caverns. For us, we got to revisit a place we haven't seen for a bit and make it better and more dangerous for our players to encounter.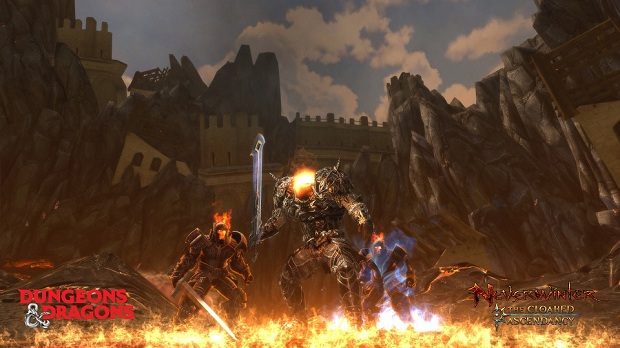 MMOBomb: So do you get to actually come face-to-face and fight the members of the Cloaked Ascendancy?
CT: In the story of the expansion, you're trying to stop the members of the Cloaked Ascendancy from taking over the River District. You'll even go into certain pockets of their worlds to confront them. Personally, I love Kabal. I think he's just a fun character to begin with. You have to fight him as he's taking over these armored shields that surround him, and then you have to watch out for his chain attacks as he tries to pull you in. He's just a lot of fun, and it's one of the better fights, in my opinion, because you have to be really engaged and pay attention to what's going on.
MMOBomb: And this is all endgame content?
CT: You do have to be level 70, but you don't have to do any of our other module releases at the end. You can just go straight to level 70 and to the River District. With the Illusionist's Gambit, though, you can go in there at level 20 and up – you just don't get the final fight with Lukan.
MMOBomb: Anything else we should be aware of?
CT: One of the things I'm actually happy about is bounty rewards. I've only been here less than a year, and after playing the game and getting used to it, I thought, "Wow, bounty rewards are really bad!" So one of the small things we did is updating the bounty rewards so you can get better stuff as you're leveling.
Also, there are the artifact weapons. They're level 70 and you have to do the campaign to get them, but it's something new to do for us, because we usually release artifact weapons every other module. We released one last module and we released four sets this module. That was to make weapons easier to get, though they aren't as great as the set from the last module. But it was an attempt to help players get better gear without having to do the whole grind for the relics that you normally have to do.
Thanks for your time, Chantelle! The Cloaked Ascendancy is currently live for Neverwinter players on PC and will be coming to Xbox One and Playstation 4 on April 11.
---
About the Author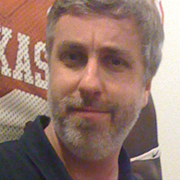 Jason Winter
,
News Editor
Jason Winter is a veteran gaming journalist, he brings a wide range of experience to MMOBomb, including two years with Beckett Media where he served as the editor of the leading gaming magazine Massive Online Gamer. He has also written professionally for several gaming websites.
More Stories by Jason Winter
---
Read Next
It's been quite some time since I last sat down and played Trove, Trion Worlds' free-to-play voxel sandbox/creation/adventuring game.
By Michael Byrne - 6 years ago
You May Enjoy
CAST Parts, suits, weapon camo, and more.
By Troy Blackburn - 6 days ago
Things are changing on The Rift.
By Troy Blackburn - 1 week ago
EVE Online Havoc gets an update of its own, too!
By Michael Byrne - 1 week ago
3 days to score some mounts if you haven't already grabbed them on the last few event go-arounds.
By Michael Byrne - 1 week ago
The game should drop sometime in 2024.
By QuintLyn Bowers - 6 days ago
Update 2.5 will add new gear and conent later this year.
By QuintLyn Bowers - 2 days ago