Runescape Idle Adventures Revealed!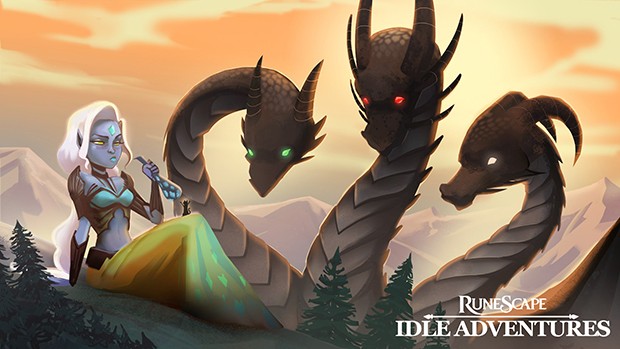 When trying to guess what the big reveal was at Runescape's 15th Anniversary event, I don't think anyone in the room thought about an idle game set within Runescape's massive universe. Yet, that is exactly what they announced and I'm oddly excited. Jagex is teaming up with Hyper Hippo, the creators of the very popular AdVenture Capitalist, to bring you Runescape Idle Adventures!
With a second screen gaming focus in mind Cody Vigue, who created AdVenture Capitalist and is the Lead Designer for Idle Adventures, dubs the game a .5 player Runescape experience. Players will choose their character, take on the role of guardian of the world, and progress their skills through tasks. This title, like many idle games, is intended to be played for 30 seconds and provide the player with an incredible sense of progression. These skills are set around those found in Runescape, and the story of Idle Adventures will run in tandem with the MMO.
As for monetization, nothing is completely set in stone just yet, but Cody did state that the entire game will be free-to-play with micro-transactions similar to those in AdVenture Capitalist. Idle Adventures will first launch on Steam, with mobile soon following. Excited to get addicted to another idle game like me? Well, lucky for you, Idle Adventures is set to enter Closed Beta around GDC – so keep it locked on MMOBomb.com!
---
You May Enjoy