Should F2P Games Offer Subscriptions?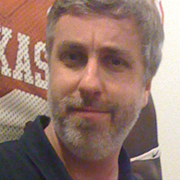 By
Jason Winter
, News Editor

A topic that's come up recently around the MMOBomb office water cooler – if we had an office or a water cooler – regards subscriptions in free-to-play games. After all, "free" is in the moniker, so does it make sense that you should feel obligated to pay to get a fuller experience?
Don't get us wrong – we understand that even "free" games need to make money, and we're not saying that everything should be free. But do subscriptions seem like just a holdover from the way online games used to be or are they a useful, or even necessary, aspect of the business model? Should they be offered in addition to the a la carte deals for content that every F2P game has in its cash shop?
Your typical monthly subscription fee in a Free MMO offers you unlimited access to everything in the game: PvE, PvP, dungeons, raids, crafting, and higher (or no) limits on loot, bag/inventory space, and so on. Free players can usually purchase these kinds of services, in a piecemeal fashion, though it generally costs more to buy it all individually.

The point at which a sub becomes "worth it" is if you intend not only to take advantage of all that's offered – thus making it cheaper than buying the individual parts – but also if you intend to take advantage of them in the time your subscription is active. If you want to do everything, but only have five hours a week to play, you're probably better off without a subscription, since you probably can't get it all done before your subscription expires and you have to buy another month.
Obviously, each game differs with what it offers in a sub. In the case of a game like Star Wars: The Old Republic, the differences are extreme, with subbed players having much more available than non-subbed players. In other games, such as World of Tanks, a subscription simply increases the rate of XP gain.
Does this mean that players are turned away from a game where a sub is deemed "necessary" or do are they more likely to sign up for a sub for that very reason? Similarly, if a sub is deemed highly optional, does that help to lure in free players who don't like that you need to pay to have an advantage – even if it's only in rate of advancement?
It's a decision that every F2P developer has to make, and more and more of them seem to be adopting the "soft" subscription. It makes sense when you think that online games need to have as many players as possible to maintain critical mass, and that having X players with a Y% sub rate is better than having X/2 players with a 2*Y% sub rate. The number of subs are the same in each case, but the first game has more players overall, which is a fine selling point for press releases ("10 million players have tried our game!"), means there are more players to potentially buy items in the cash shop, does more to make the game seem more friendly to new players, and ensures against sudden losses in the player base.

That's what my personal opinion boils down to: I think that, yes, it's fine for a F2P game to have a subscription, but it shouldn't be felt as a necessity to players as something that you must have. Not having a sub shouldn't make you feel like a second-class citizen or separate you from your subscription-paying friends. It's tougher to execute in a largely PvE game, like most MMORPGs, but even when you max out your level, you're still trying to accumulate loot, tokens, reputation, etc. Letting a sub increase the gain rate on things like that, like PvP games generally do with overall XP, are one potential solution, and I'm surprised to see that it hasn't been adopted in more games.
That's why it's nice to see BioWare going with this kind of model for its content in the Galactic Starfighter expansion for Star Wars: The Old Republic. As revealed in our interview last week, free players will have access to the new content, but will level up their starfighter 50% slower. It's a lot better than the hard limit of five warzones per week that F2P PvP lovers get now, and if it proves popular – and, to be honest, profitable – maybe BioWare will make a similar switch with all its PvP, and even PvE, content.
(Edit: It's going around that BioWare will be capping the amount of XP free players can earn daily or weekly from Starfighter PvP. We don't have a firm source yet, but if true, it does put a damper on my optimism in the previous paragraph. Too much to ask for, I guess.)
But that's just my opinion. What do you think about subscriptions in online games? Do you prefer to get good "bang for your buck" or would you rather they were "soft bonuses," the kind of which are nice to have but don't feel necessary?
---
About the Author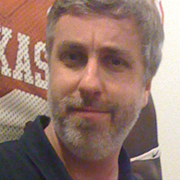 Jason Winter
,
News Editor
Jason Winter is a veteran gaming journalist, he brings a wide range of experience to MMOBomb, including two years with Beckett Media where he served as the editor of the leading gaming magazine Massive Online Gamer. He has also written professionally for several gaming websites.
---
Read Next
You May Enjoy