Top 10 Free-To-Play News Stories of 2015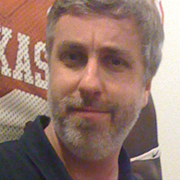 By
Jason Winter
, News Editor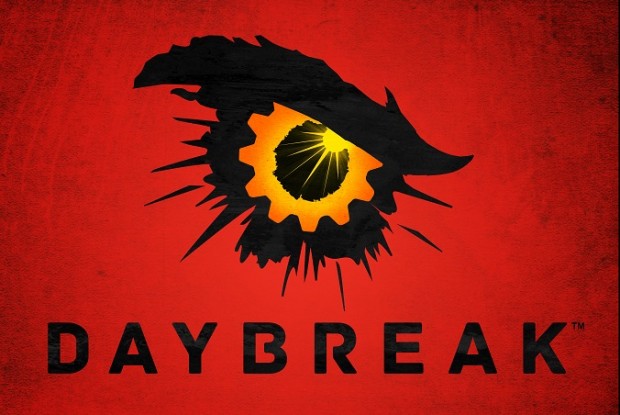 As another year comes to a close, that means it's time to look back on the stories that shaped the year. There was a lot going on in free-to-play gaming, lots of arrivals and departures – not only of the games themselves, but of some of the faces that make them – and it will be a long while before we completely understand their full impact. That doesn't mean we won't give it a shot!
What follows are the top 10 stories from 2015, as selected by the MMOBomb staff. We chose the order mostly based on how much of an impact we felt the news had in the free-to-play world, both for 2015 and beyond, and less for surprise factor and "big news feel" that the stories had. Of course, sometimes those are one in the same, but we think we've struck a careful balance between the sensational and the significant.
10. Tribes: Ascend gets an update
After years of essential abandonment by its maker, Tribes: Ascend finally got an update in early December. Even when Hi-Rez Studios said it had a small team working on the game, it was difficult to believe. T:A was all but abandoned just a few months after its launch, due in large part to the success of SMITE. The updated added three new maps and a slew of other fundamental changes to the game.
Why it's #10: There hadn't been any good news about Tribes: Ascend for years, so it struck us as notable that we finally got some, and in the form of an actual update. It won't make the game a success, and the update has drawn mixed reviews from players, but it was still nice to see that a game that had been dormant for so long could suddenly show signs of life.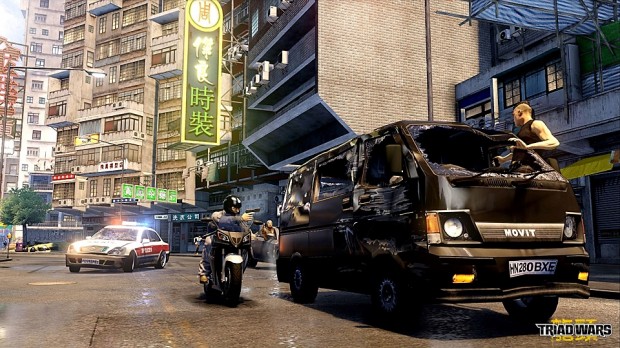 9. Triad Wars announces shutdown
Our chronologically newest item on the list, Square Enix and United Front Games' Sleeping Dogs spinoff just couldn't find the footing it was looking for while in beta, and the shutdown was confirmed in an e-mail (and follow-up statement) just last week. Its asynchronous gameplay didn't sit well with gamers wanting a multiplayer online experience.
Why it's #9: A game shutting down isn't big news in and of itself, and Triad Wars wasn't the hottest or most anticipated title in development, but unlike most of the titles that closed their doors this year – Infinite Crisis, RaiderZ, Transformers Universe, Dead Island: Epidemic, to name a few – this one came out of nowhere, with virtually no warning. It's obviously not the same category of game, but if a game could suddenly go up in a puff of smoke like this, what could that mean for more silent titles like EverQuest Next?
NCSoft and ArenaNet surprised everyone over the weekend of PAX Prime, announcing that its premiere MMO Guild Wars 2, which already lacked a subscription fee, would be fully free-to-play, effective... well, as soon as it was announced. Yes, technically, the news was leaked a few days earlier, but regardless of when it was announced, it added millions of players to GW2's population.
Why it's #8: For a game as big as this to go free-to-play, you might expect it to be higher on the list. However, GW2 had been greatly discounted – often to as little as $5 – on several occasions. Also, by not having a subscription in the first place, the F2P move hasn't really seemed to have an enormous impact in the game, at least from the perspective of players. It's a good move, but probably not one that had a tremendous impact on the F2P landscape.
7. Heroes of the Storm launches
The MOBA market is a crowded one, with just a few big players and dozens more scrabbling for the leftovers. Enter Blizzard, which tried to muscle in on that turf with Heroes of the Storm. The open beta kicked off on May 19, with the official launch following on June 2, and it seems to be making an impact on the multi-billion-dollar e-sports scene.
Why it's #7: We say "seems to" because as yet, there's little in the way of hard evidence as to how well HotS is doing. Sure, it's got the Blizzard marketing machine behind it and it should be a major player – there's just no concrete proof yet or numbers that can compare it to League of Legends or Dota 2, apart from knowing that it had nine million beta applicants. We'll have to reserve judgment on anointing it the next big thing in MOBA land until we see that.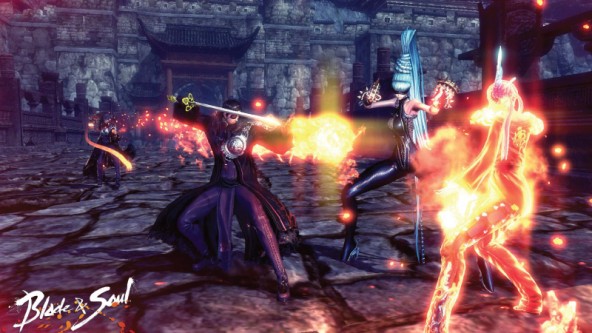 6. Blade & Soul announces Western launch
Finally. Launched three and a half years ago in Korea, and just about everywhere else in the East since then, NCSoft finally announced Blade & Soul's Western launch date in November. The early access beta is already coming along, and the full game launches on Jan. 15, 2016.
Why it's #6: Fans eager to try out B&S's martial-arts action have been waiting a long time... a really long time. It's been so long that much of the hype has faded and Blade & Soul isn't seen by many as quite so big a deal as it might have been had it come over two or three years ago. It still might lock in a dedicated fan base, but the chances of it being a huge sensation are very low at this point.
WildStar got off to a good start after its initial launch in mid-2014 but faded rapidly. The MMO that was meant to be hardcore was too hardcore for most, and players abandoned the game in droves. A free-to-play switch was all but inevitable and became official in May, with the actual F2P launch happening Sept. 29. The game has changed tremendously, and early reports are good, but it's been a little quiet as of late. We'll see what next quarter's NCSoft financials say...
Why it's #5: Unlike its NCSoft cousin, Guild Wars 2, WildStar needed to go free-to-play to survive. It was a long-anticipated move, but there was always the lingering thought that NCSoft would just pull the plug on it and Carbine Studios, and we still have yet to see exactly how successful the F2P transition was.
4. SOE sold, rebranded as Daybreak
The first big news item of the year still resonates now. In February, Sony sold its interest in Sony Online Entertainment to investment firm Columbus Nova. The company was immediately rebranded as Daybreak Game Company, and a round of layoffs followed a week later. Actual development on SOE/Daybreak games since then has been... slow. H1Z1 hit Early Access a few weeks prior to the sale, EverQuest, EverQuest II, and DC Universe Online still pump out regular content, but the company's been mostly mum on development of its other upcoming titles, most notably EverQuest Next.
Why it's #4: "How can this not be #1?" you might ask. Ask yourself this: If Columbus Nova hadn't stepped in, if Daybreak was still SOE, how would things be different right now? Would H1Z1 and Landmark be further along? Would we have seen EverQuest Next? Would the layoffs not have happened? Maybe that last one would be true, or they would have been lessened – or maybe worse – but that's speculation. Without the sale, I don't really think the year would have gone that much differently for Daybreak/SOE. It's a company in transition right now, trying to engineer a huge Free MMO in a rapidly shifting environment, and it's going to move slowly to avoid any major mistakes. That would be the case no matter who was paying the bills.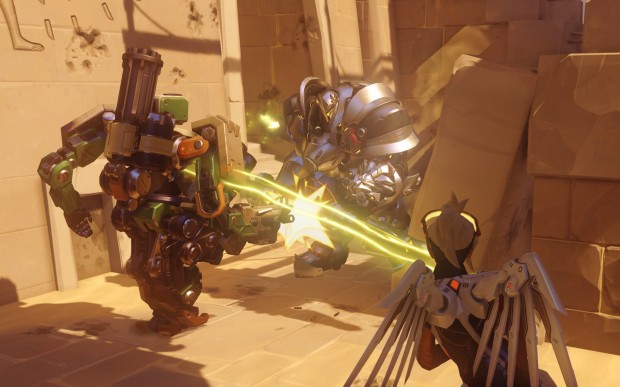 3. Overwatch won't launch as F2P
From the moment Blizzard announced its competitive team shooter Overwatch at BlizzCon 2014, the question hung in the air: Will it be free-to-play? That seemed to be the dominant trend for these kinds of games, from established games like Team Fortress 2 to newer or upcoming "arena battler" titles like Nosgoth, Gigantic, and Paladins. The question lingered until this year's BlizzCon, when the news was finally made public that Overwatch would charge a box price and not be free-to-play. That's good or bad, depending on your point of view.
Why it's #3: Overwatch has the potential to be a game-changer in the competitive shooter space, and probably will be whether it's F2P or not. While it might be the right idea for now, it was a huge decision and one that will indirectly impact the F2P world, potentially sucking players from other, similar, titles. Also, if it goes over like gangbusters, will that encourage other developers to not go free-to-play with their shooters? I think only a huge company, with the resources of a Blizzard, can afford to go this route, but we've long said the same thing about World of Warcraft, and look how many imitators that spawned.
2. Nexon aborts hostile takeover of NCSoft
It didn't have a flashy trailer and wasn't about any particular game, but the conclusion of the three-year battle for NCSoft was one of 2015's major news stories. The affair came to an end in October, when Nexon sold off its share of NCSoft's stocks, losing the equivalent of about $150 million over those three years. It was an oft-ugly relationship, with Nexon attempting to impose its agenda on NCSoft and NCSoft having to acquire equity in another company, Net Marble Games, to secure its voting rights. Once that happened, Nexon finally decided to bow out.
Why it's #2: Say what you will about NCSoft and Nexon – and there are plenty of strong opinions out there – but I think most people would rather see them as two separate companies instead of one. The merger of two of South Korea's biggest gaming companies would have reduced competition and likely would have been a less-than-great event for everyone except shareholders. This is one that could have reshaped the F2P industry, and we're glad it didn't happen. If it had, it would have been the clear #1 on this list.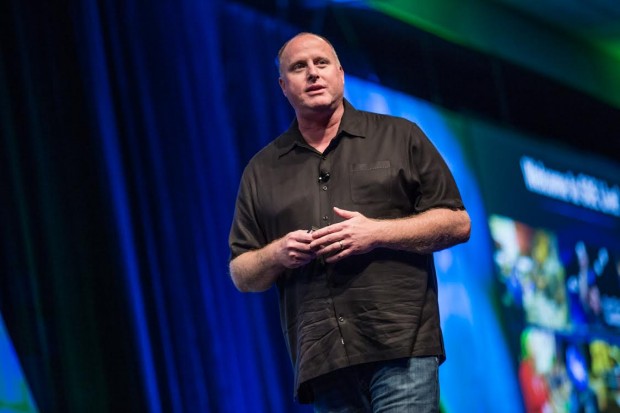 After a tumultuous year that included the sale of his company and a very public duel with hackers, Daybreak Game Company President John Smedley stepped down from his role in July. He was briefly announced as being still a part of DGC, but left the company altogether a short time later.
Why it's #1: More so than "who pays the bills," John Smedley was the face of SOE/Daybreak for over a decade and the man who guided the company's direction – and has been an easy target for DBG's missteps over the past few years. While we tend to assign too much credit and blame to the men at the top, Smedley's strong, sometimes arrogant, personality seemed to drive DBG and really shape its portfolio of games. After aggressively pushing early access titles like H1Z1 and Landmark over the past couple of years, things have been mostly silent since Smed's departure, and I think that's not a coincidence. The company is refocusing its internal efforts and putting more into those than in marketing efforts, which seems like the better path. Whether for good or bad, Smedley's departure from Daybreak Game Company has changed the way the company does business, and that's no small thing.
---
About the Author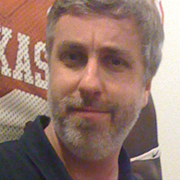 Jason Winter
,
News Editor
Jason Winter is a veteran gaming journalist, he brings a wide range of experience to MMOBomb, including two years with Beckett Media where he served as the editor of the leading gaming magazine Massive Online Gamer. He has also written professionally for several gaming websites.
---
Read Next
You May Enjoy