Top 10 MMORPGs To Play With Friends In 2023
Bring your friends along and have fun in these MMORPGs.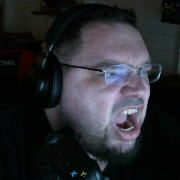 By
Troy Blackburn
, News Editor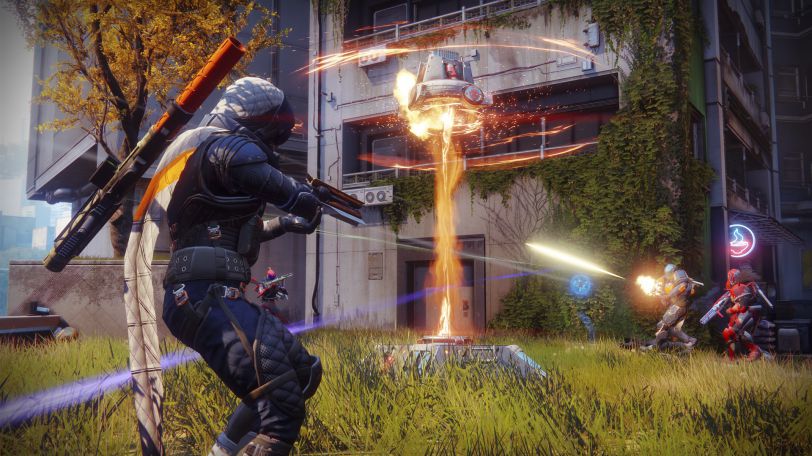 While all MMORPGs can be more fun with friends, this week we're focusing on games that offer an opportunity to excel as a group, even if some of them also made our "Best MMORPGs to Play Solo" for different reasons. Whether it be raids, leveling, or just adventuring in a world and exploring, these 10 MMOs offer something special if you and your buddies want to jump in.
Elder Scrolls Online
The Elder Scrolls Online may have some of the best dungeon content in the entire genre and there is no better way to experience group content than with friends. Whether you're running through the tons of dungeons the game has to offer, taking on the tougher raid instances, or jumping into the 2-man endless dungeon thing coming later this year, there are plenty of great opportunities to get together and experience some of the best ESO has to offer.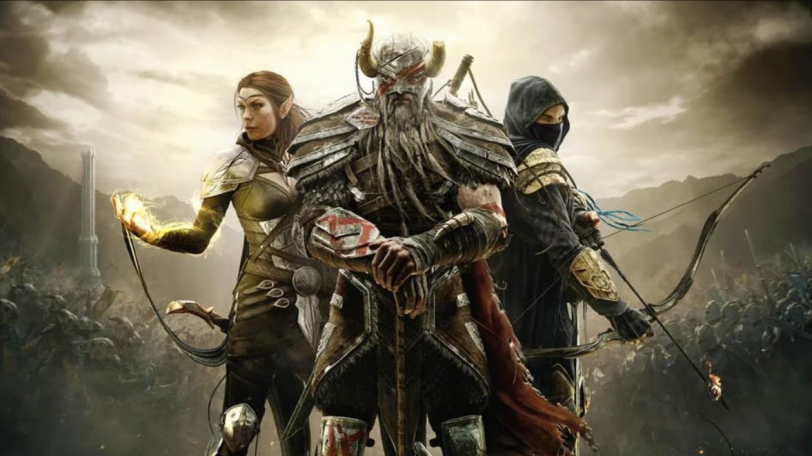 EVE Online
Flying through space alone can be dangerous, you'll definitely want to have some friends along to watch your back. EVE Online also boasts huge group battles that take place over long periods of time and being part of a group will go a long way toward making sure you not only survive these encounters but are victorious.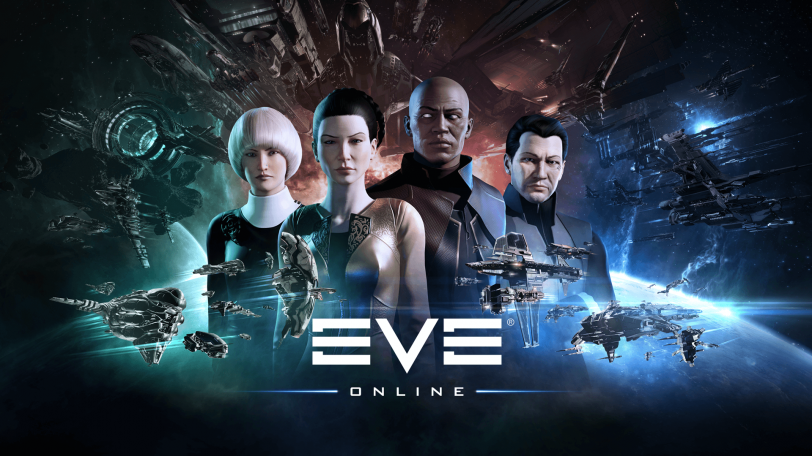 Planetside 2
Planetside 2 is all about teamwork, assisting your faction in conquering areas and taking out enemies, and with a group of friends you can be extremely effective combatants on the battlefield. Work together to ensure ground supremacy or jump into one of the many group-carrier vehicles to move about the map as a coordinated unit. Either way it's all geared towards group play.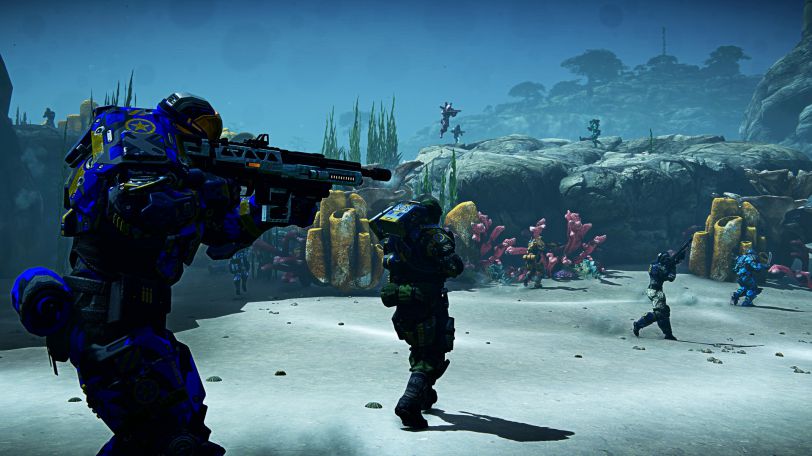 Guild Wars 2
Whether you're diving into WvW, structured PvP, fractals, or raids, there is plenty of group content for you and your friends in Guild Wars 2. WvW is especially fun for me with a group of friends as we adventure around the map looking for skirmishes to get into with other players, taking and defending zones on the map, and sieging keeps that are poorly defended. Fractals are what you would typically consider dungeon content, and there are multiple tiers of difficulty and gear progression to be found in them, while raids bring a large group together to take town the big bads of the GW2 world.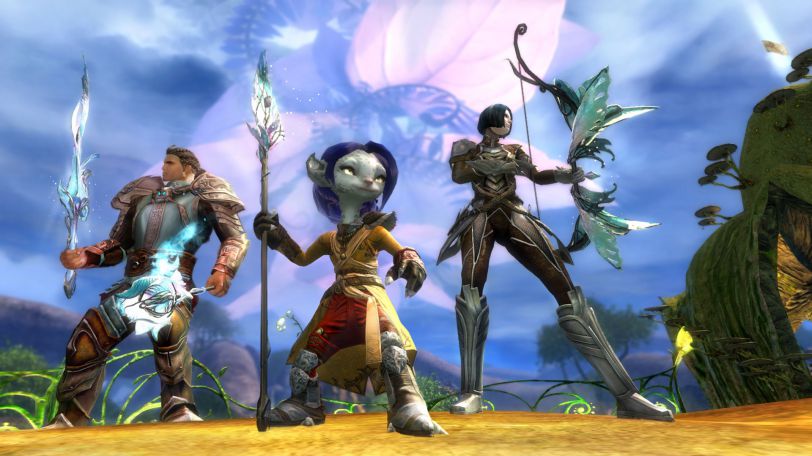 World Of Warcraft
A favorite of many MMO players, World of Warcraft offers dungeons, raids, and PvP for many different-sized groups. WoW has long been a go-to for hardcore raid progression, but you and your friends can also use the instance finder for a more casual approach to raiding. No matter what you're looking for, be it PvP or PvE, World of Warcraft has it in spades.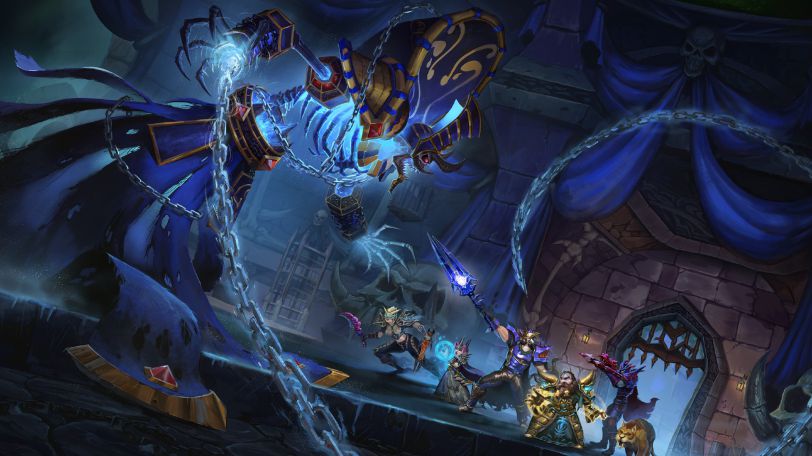 Final Fantasy XIV
It's hard to mention WoW when it comes to group content and not mention Final Fantasy XIV. XIV is the home to many WoW refugees, and there's good reason. Dungeons, raids, PvP, it's all here and is familiar enough that may MMORPG fans can jump right in and feel at home. Bring along a group of friends and the good times will come to you.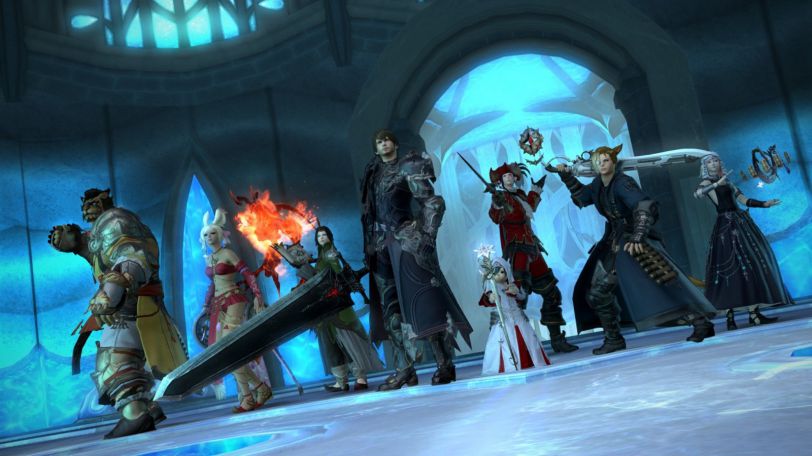 Warframe
While there are now large open world zones in Warframe, it is still chock full of instanced content that can be a good time with a group of friends. Unlock different Warframes and each of your friends can bring something different to the group and fulfill a unique class fantasy. I mean, it does all come down to shooty-shooty, but Warframes can change up your playstyle enough that each of your friends can shooty-shooty with different abilities.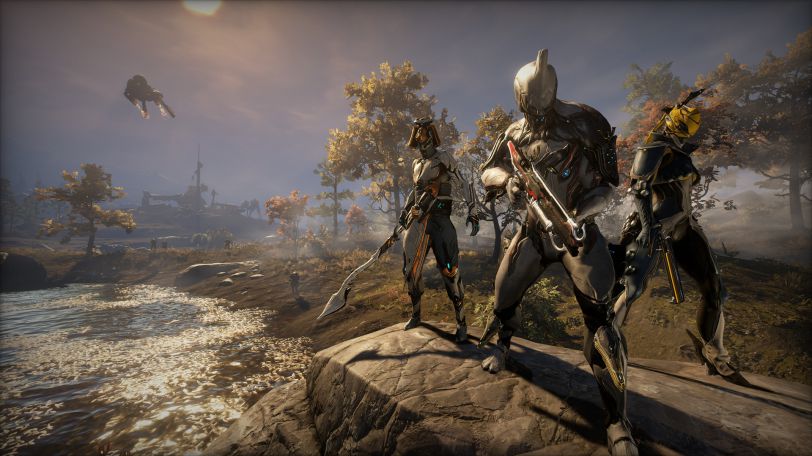 Albion Online
The further you venture into Albion Online, the more dangerous it becomes, and the more potential there is for a group of friends to have a good time. PvP becomes more prevalent and more hardcore the further into Albion Online you get, and having some folks who have got your back or are just out looking for a fight really amps up the fun in this PvP-centric environment.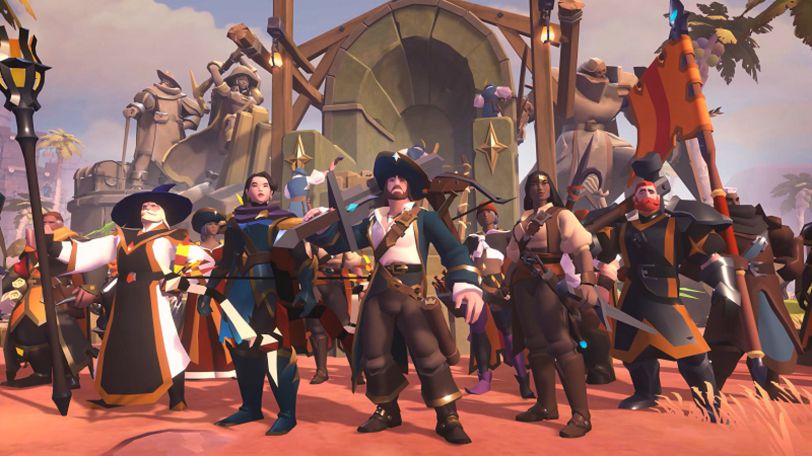 Sea Of Thieves
While not a full-on MMORPG, Sea of Thieves does offer a fantastic group experience where you can set sail with your friends, uncover hidden treasure, explore the world, take on PvE enemies, and of course be on the look out for pirates who want nothing more than to take what you have. Adventure together on your ship and take on the plethora of challenges Sea of Thieves has to offer.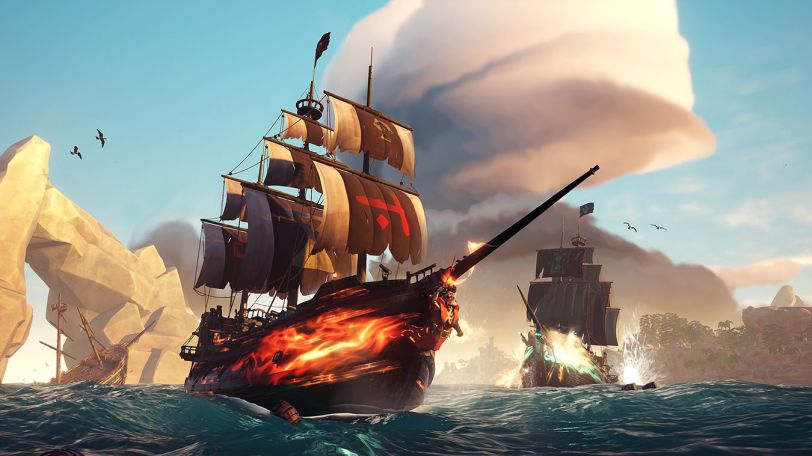 Destiny 2
Destiny 2 (again, not technically a full-blown MMORPG) is not short of great content you and your friends can enjoy together. Whether adventuring out in the world or jumping into instanced content, Destiny 2 is full of opportunities to play together and accomplish great things as a group. Most content in the game is geared for 1-4 players, with raids hosting 6 players. Destiny 2 is a great excuse to get the boys/girls together and have a great time.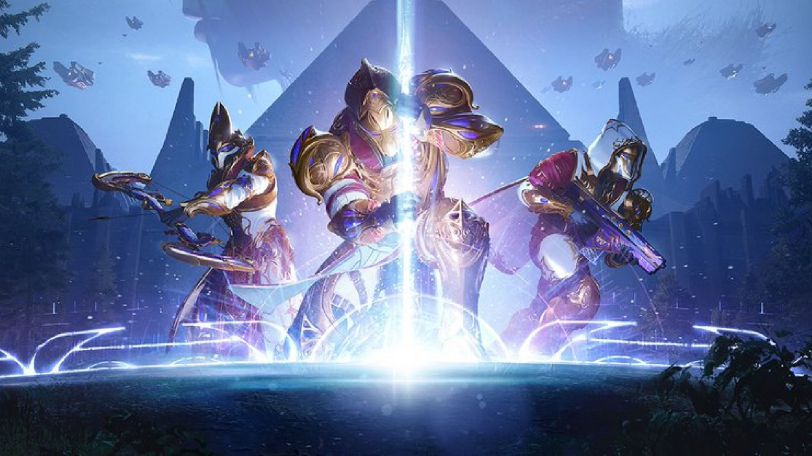 What's your favorite MMO to play with friends? Let us know below and we'll consider it for future lists!
---
About the Author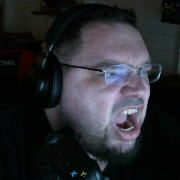 Troy Blackburn
,
News Editor
Troy "Noobfridge" Blackburn has been reporting on the video game industry for over a decade. Whether it's news, editorials, gameplay videos, or streams, Noobfridge never fails to present his honest opinion whether those hot takes prove to be popular or not.
---
Read Next
You May Enjoy