21 Free-to-Play Games You Can Still Look Forward To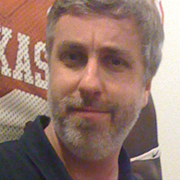 By
Jason Winter
, News Editor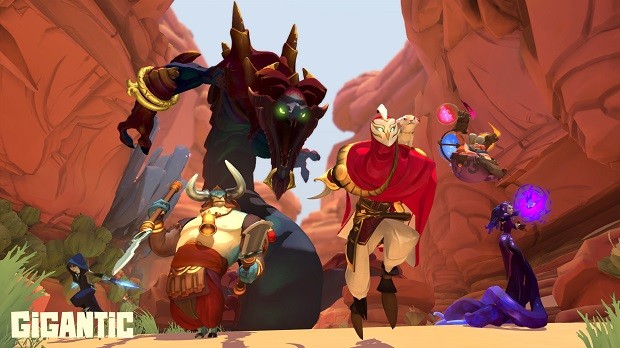 It's been a rough start to 2016 for fans of free-to-play games. Between H1Z1, Landmark, Triad Wars, LawBreakers, to the big news of EverQuest Next being canned, it feels like there's less than ever to look forward to for budget-conscious gamers.
From a literal sense, that's true; free-to-play isn't the panacea it once believed to be. People won't just flock to your game because of its low barrier to entry, not when a hundred other games offer the same thing. But there are still quality titles in dvelopment, free-to-play games that thousands of people are looking forward to playing, many of which they'll get their hands on this year.
At MMOBomb, we thought we'd celebrate these games, to give you a little hope and realize that it's not all doom and gloom in free-to-play-land. Rather than a strict one-to-whatever ranking, the games below have been separated into four groups. The higher the group, the more anticipated or closer the game is, and the more information we have about it. Games in the lower groups are farther off, less talked about, and/or we don't have as many details about them.
As always, our definition of an "upcoming" free-to-play game is one that's not currently available for everyone to play for free. That includes games that are in a paid early access period (available to everyone but not free) or have a closed, invite-only beta (free but not available to everyone). An open beta game that anyone can get into is considered "launched."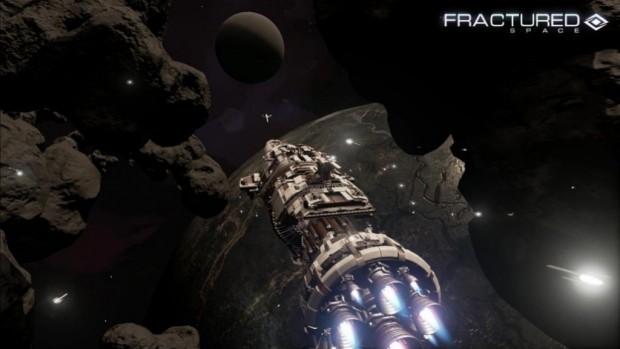 Group A: Hot 'n' (Almost) Ready
Fractured Space
Edge Case Games' team-based space shooter has been in paid early access for so long, we're not sure it won't "pull a Daybreak" and convert to being a full-time paid game at some point. For now, the studio promises to "transition Fractured Space from Early Access to a Free to Play model in 2016," so we'll just have to wait and see.
Gigantic
Gigantic is in an odd place right now. It could launch, at least into open beta, in a month – or it could disappear entirely. I don't think either would surprise us at this stage. Gameplay-wise, it's in a really good place, and it's got quite a bit of positive buzz, so we feel compelled to rank it this high.
Paladins
Hi-Rez Studios' entry into the battle arena market has been well-received, even if the company did flip-flop a bit on how it would handle some of its pricing. It's still shaping up to be a surprisingly strong entry, with a cast of colorful characters and fast-paced gameplay that does just enough differently to stand apart from the field.
Tree of Savior
Tree of Savior may have stumbled into early access, but it's still coming very soon and is one of the most anticipated titles out there, especially for fans of anime-style MMORPGs. With over 80 classes and a style evoking Ragnarok Online, it's sure to appeal to a lot of new and old MMO players. Here's hoping it enjoys a smoother ride from here on out.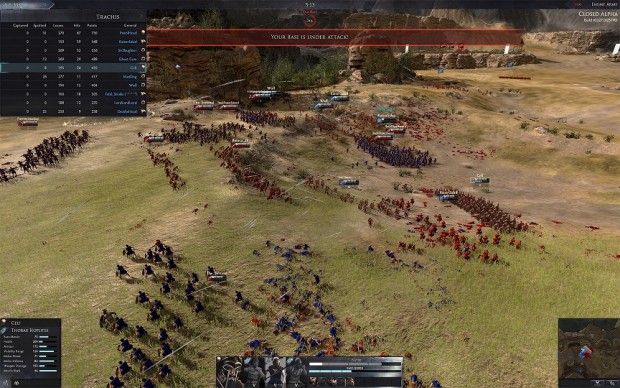 Group B: Simmering Nicely
Atlas Reactor
Trion Worlds' crafty asynchronous boardgame battler looked pretty good when we got to try it out during closed beta in February. It definitely needs some tweaks to make it easier to understand, but it stands out as taking a different approach to multiplayer arena battles, one that could catch on if executed properly.
Bless
Now that Blade & Soul and Black Desert Online are out in the West, the next big Korean MMO is Bless. There's no EU/NA release window yet, so the hype engine hasn't revved up in earnest – and, just like Black Desert Online, there's no guarantee it will be free-to-play. Still, with its focus on RvR combat, expect Bless to dominate headlines once there's an official announcement.
Fortnite
Paragon may be getting the headlines now, but Epic Games' "other" in-development F2P title, Fortnite, is also coming along nicely, with busy alpha testing and frequent development updates. Half survival game, half team-based PvE shooter, it's sure to appeal to gamers with different interests and play styles.
Paragon
Epic Games' 3D MOBA just hit early access and offers a unique twist on the standard, "flat" MOBA experience. It's only had a little time in the public eye, and while it plays well, there's definitely a fair bit of work to be done, so we're probably a good while off from seeing its wider release.
Project Legion (maybe)
CCP Games' follow-up to Eve Online and Dust 514 is... maybe still coming along? The post announcing Dust's imminent closure says that the company is "working on a new game from scratch" that is "an evolution of Project Legion." What does that mean? Will it still be free-to-play, as Legion was promised? We'll find out at Eve Fanfest on April 21.
Total War: Arena
After a long and mostly successful closed beta period, Total War: Arena has gone into hibernation for a few months to prepare for open beta. It blends the strategy of the Total War series with the multiplayer tactics of games like World of Tanks, making it a great choice for historically minded gamers.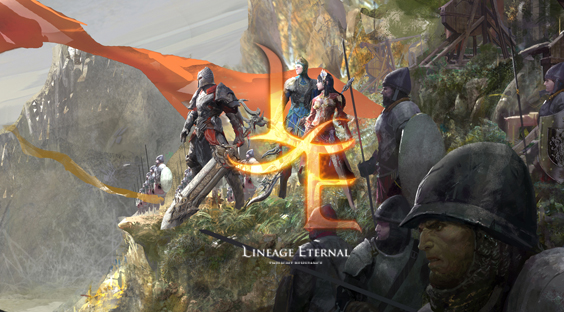 Group C: On the Back Burner
Crossout
Gaijin Entertainment's build-and-destroy vehicle game looks promising, offering near-limitless customization options and ridiculously complex combat and damage system that ensures no two battles will play out the same. Coming from the makers of War Thunder gives us the confidence to believe it will do free-to-play right, too.
Dreadnought
At its core, Dreadnought is a team-based shooter, like any of a dozen other titles, like Paladins or Overwatch. But its setting – giant capital ships in space – sets it apart and allows it to innovate. Grey Box has been pretty tight with development news, so it might still be a while before the general public gets its hands on it.
Lineage Eternal
Announced way back in 2011, NCSoft's follow-up to the Lineage legend looks pretty awesome, but we haven't heard much about the title in years. It appears to finally be in beta testing in Korea, but that probably means we're still a good ways from seeing it.
Master X Master
Master X Master is NCSoft's answer to Heroes of the Storm, pitting NCSoft characters from several of the company's games against each other in MOBA combat. It sounds weird, but it might just work, especially in regions where games like Lineage and Aion are hugely popular.
The Elder Scrolls: Legends
We haven't heard much about the Elder Scrolls-based card game since its announcement at E3 last summer. Maybe that's for the best, considering its lukewarm reception. It's being made by some of the same people who made SOE's online card games, so if you liked Legends of Norrath, you might enjoy TES:L.
The Repopulation/Fragmented
The Repopulation, and its spinoff survival/shooter title, Fragmented, has been forced to start over, which means we probably won't be seeing it anytime soon. That's too bad, as it looked like one of the most comprehensive sandbox titles we've seen in years.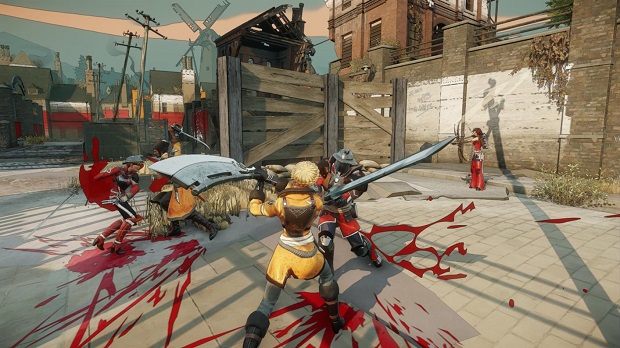 Group D: Leftovers
BattleCry
BattleCry Studios' entry into the battle-arena genre has hit some bumps in the road, with publisher Bethesda publicly calling out the developers last year. I thought it was fun when I got a chance to try it two years ago, and, now that few such games are staying F2P, I think it could still be successful – if it ever releases.
City of Titans
It's an indie project and probably going to move at a glacial pace, but old City of Heroes fans are following City of Titans with anxious breath, hoping it can recapture some of the magic of days gone by – hopefully without a Circle of Thorns dark ritual.
Global Agenda 2
Hi-Rez Studios has been pretty mum on anything relating to Global Agenda 2. Given the company's focus on Smite and now Paladins, that's somewhat understandable, but you can't keep gamers in the dark forever and hope to keep them interested. I think we'll hear something solid about GA2 by the end of 2016.
World of Speed
My.com and Slightly Mad Studios online auto-racing title got hyped up in 2014, with preview videos galore, but it's been confined to the garage ever since. There's no word on when we'll get our hands on it, but its shiny visuals and promise of team-based gameplay help keep it on the radar.
Group E: Still in the Freezer
Phantasy Star Online 2
Because it has to be on every "upcoming games" list. At this point, we're not really sure why.
---
About the Author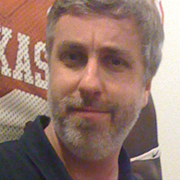 Jason Winter
,
News Editor
Jason Winter is a veteran gaming journalist, he brings a wide range of experience to MMOBomb, including two years with Beckett Media where he served as the editor of the leading gaming magazine Massive Online Gamer. He has also written professionally for several gaming websites.
---
Read Next
You May Enjoy