Cozy Comfy Multiplayer: Animal Crossing New Horizon Autumn Multiplayer Fun
Here are some ways to enjoy multiplayer in ACNH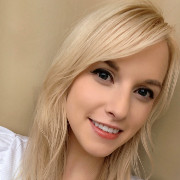 By
Aspen Pash
, News Editor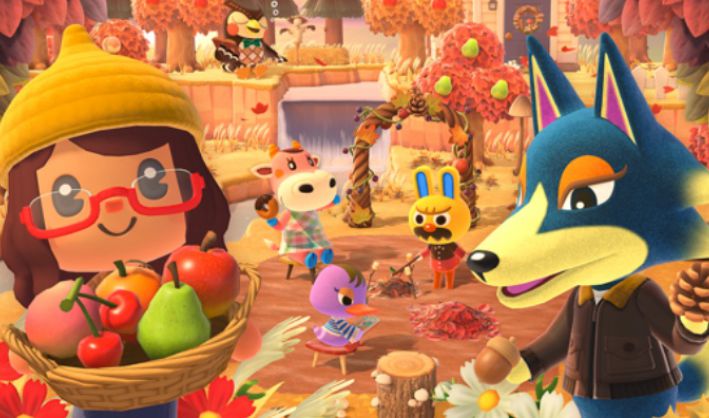 Welcome back to Cozy Comfy Multiplayer, I hope everyone has been having a wonderful week thus far. Today we will be talking about Animal Crossing: New Horizons which is definitely a change of pace for our MMO site. However, ACNH does in fact have multiplayer, even allowing up to eight players to play together online, while up to four players can explore the island locally with the "Call an Islander' app on a player's NookPhone. To start out we will talk about the Halloween event that will arrive on October 31, and then will share a few fun multiplayer ideas for those wanting to throw an online spooky bash. After that, we will then get into the month of November which has a flood of activities for players to enjoy as well, and again, we will follow up with multiplayer activities to enjoy online or during a comfy couch co-op session.
Halloween Event
The official Halloween event is a staple in the Animal Crossing series and New Horizons is no different. The event is hosted by Jack, a character who wears a purple robe and wears a large pumpkin head. The event starts at 5:00 PM on October 31 and will end at 12:00 AM. During this time players will have the opportunity to participate in Animal Crossing's version of Trick-or-Treating. Players will exchange candies that can be bought at Nook's Cranny with their villagers in exchange for Lollipops or Halloween recipes.
Players can trade either their candy or Lollipops with Jack to receive unique and exclusive Halloween-themed items such as Jack's costume, a Spooky Carriage, or a Spooky Wand. Players will even be able to unlock brand new reactions such as Haunt and Scare if they haven't done so already. Players should remember that Candy is a limited-time item that can be purchased in Nook's Cranny throughout the month of October, but only one piece can be purchased a day.
Halloween Multiplayer Fun: Scavenger Hunts & Fashion Shows
Sometimes planning a Halloween party can be difficult, so why not make it a little easier and throw an event in Animal Crossing? Players can host up to 8 friends on their island and create an online Halloween Party consisting of a scavenger hunt as well as a fashion show. Scavenger hunts are relatively easy to set up, as the host will just need to scatter a few specific items across their island, and then remember where the items are hidden.
Once players have arrived on the island, they just need to be given a list of items to find, and off they go. Whoever wins can be allowed to keep all the items or can be given a special prize that the host has picked out prior. Don't forget to wrap the prize with wrapping paper that can be bought at Nook's Cranny for a little extra excitement.
Then, Halloween is all about the costumes and some Animal Crossing players have been really creative in creating looks from other games, movies, tv shows, and more. Hosting a fashion show is a perfect way to allow friends to zip up and show off their Halloween costumes. Players can be allowed all the freedom in the world or can be given a specific theme to follow. Players will need to tell their guests beforehand so they can bring all the appropriate clothing pieces depending on how many rounds of the fashion show will take place.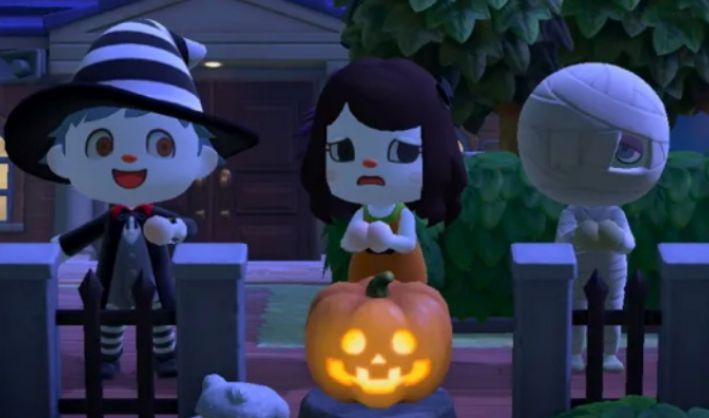 November Events
Come November 1, players will wake to the height of Autumn in ACNH. Players will be able to start finding mushrooms on their island and can craft special items using these adorable fungi. Five mushrooms will appear every day on a player's island until a limit of 30 is reached. Players should make sure to log in every day to collect these mushrooms to make sure that they continue to respawn as they are needed for item recipes as well as food recipes.
Then, in mid-November red maple leaves will start spawning and blowing in the wind for 10 days, similar to the cherry blossom season. Players will need to catch these leaves in their bug net and can use them to create other Autumn exclusive items. Players can also enjoy Nook's Cranny's sale event that takes place every Friday in November where all items are marked down 30%. This is a great way to get items for much cheaper.
To finish up is the beloved Turkey Day hosted by Franklin. Franklin will visit on November 24 and will task players with collecting different ingredients in order to create a feast for the whole village to enjoy. He will also give out items during this event.
November Multiplayer Fun: Fishing Competition & Friendsgiving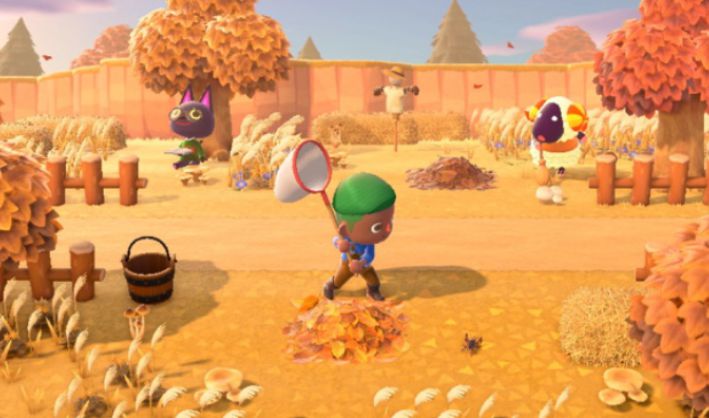 Fishing is fun, but it's better with friends. While ACNH does host a fishing competition in-game which players can enjoy online with friends, sometimes it's more fun to host the event yourself. Players will be able to set their own theme for fish to catch, whether it be size, rarity, species, or amount captured. They will also be able to set their own time and their own rewards to give to friends. This is a great event to plan if players are still trying to capture all the fish and fill up their museums of critter encyclopedia.
Friendsgiving is similar to thanksgiving and in ACNH it takes away all the stress of cooking, but still the has the fun of hanging out with friends. Players can hop into a call via Discord or with the Nintendo App and talk to their friends for a Friendsgiving celebration. Everyone can bring one food item and show off their in-game culinary skills. Players can even make a game of it by guessing which guest brought what food item. Players can spend time chatting, eating, and being thankful for online functionality this Autumn season.
That about does it for Animal Crossing in October and November–but December holds even more single-player and multiplayer fun. Next week as we head into November I will be writing about multiplayer farming games that are perfect for the cooler season. These games will keep you on the couch, with tea or coffee in hand, gaming away with your friends.
See you next week, and stay cozy!
---
About the Author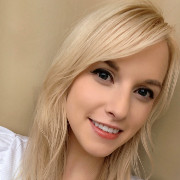 Aspen Pash
,
News Editor
Aspen is an avid gamer and Twitch streamer currently residing in Japan. She is most attracted to games narrative design and is a huge fan of player choice in games. If Aspen is not playing games, she is most certainly writing about them.
---
Read Next
You May Enjoy