Cozy Comfy Multiplayer: What Ever Happened To Coke Music?
The popular music mixer MMO by Coca-Cola seemed to vanish overnight.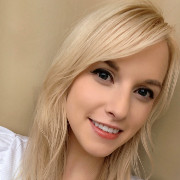 By
Aspen Pash
, News Editor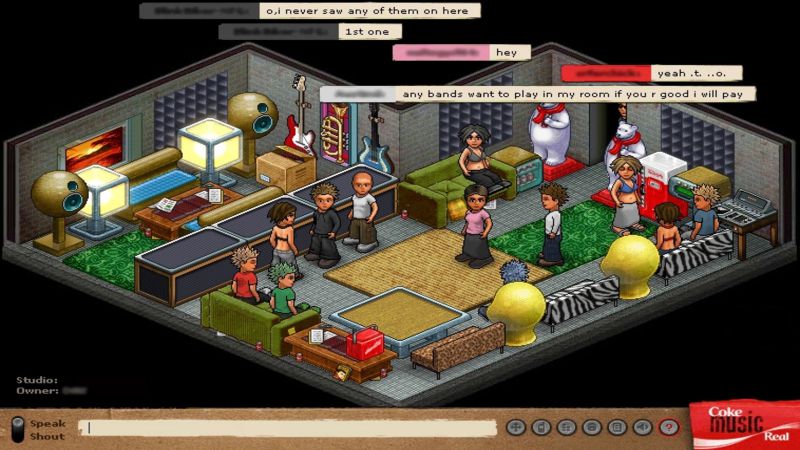 In January 2002, a masterpiece of an online game was created. Enter, Coke Music. For those who remember, Coke Music was an MMO that underwent a few name changes, going from Coke Music to Coke Studios, and finally to MyCoke. While it was created to market the Coca-Cola brand and products, it soon became an insanely popular MMO. The game was created using the same technology from Sulake Corporation, the company behind Habbo Hotel. Through this game, players could socialize online, mix their own music, and decorate their room with a variety of furniture.
Then… as if from nowhere, it vanished. At least that's what it felt like. Of course, it didn't just disappear one day, but if you–like me–have wondered about the popular Coca-Cola MMO and the path it walked until its great demise, let me fill you in on everything that happened in this week's Cozy Comfy Multiplayer.
About The Game
For those who weren't lucky enough to be a part of Coke Music, Coke Studios, or MyCoke, let me tell you a bit about the game. Coke Music was an MMO whose driving feature was its music maker. I even went in search of this gem and found a fan-made remake of the music mixer system, so feel free to try it out for the first time, or take a walk down memory lane. Also, if you're super proud of the music you created, feel free to link your creation in the comments below.
Anyway, players could create music and then enter different chat rooms, all based on various locations and real-life cities like Tokyo, London, San Francisco, and more. Players would queue up with their virtual ego (in-game character), and wait patiently to play their music for the entire chat room. If people liked your music, they would give you a 'Thumbs Up'. The more 'Thumbs Up' votes, the more decibels earned. Decibels were Coke Music's in-game currency system. You could also get these decibels by purchasing Coca-Cola in real life, using codes found on the cap. It really was a brilliant marketing campaign.
These decibels could then be used to buy in-game furniture that players could use to decorate their rooms. Players could then host people in their rooms, showing off the amazing furniture they collected. That was the main premise of Coke Music.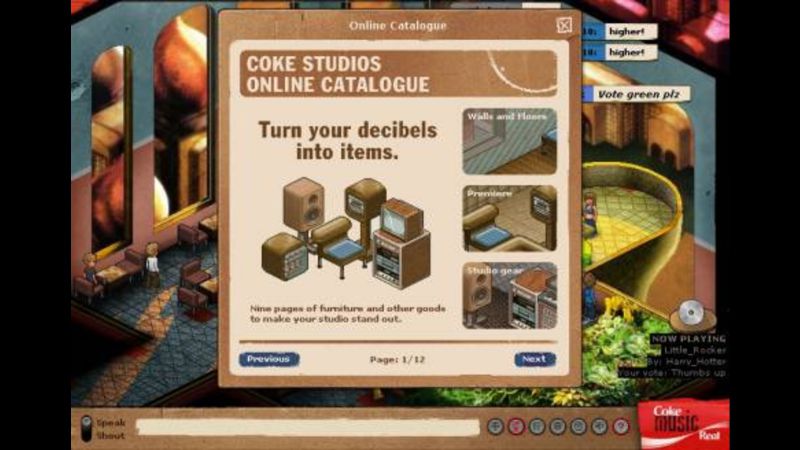 Why The Game Succeeded And Its Early Success
Coke Music was developed by VML and Sulake Corporation in January 2002. Coca-Cola asked VML to take on an exciting project to create a new networking game for promoting Coca-Cola to a younger audience. VML and Sulake Corporation used the same technology they used for Habbo Hotel, creating another popular game, this time backed by a multi-billion dollar corporation, so you knew it was going to succeed. And it did!
Until it didn't.
The Fall Of Coke Music
At some point, Coke Music became MyCoke. They continued to update the game, offering new features, furniture, and collectibles. By 2005 MyCoke was still going strong. Then, in 2007, MyCoke found its demise after merging with a third-party called There, and was given a new name, CC-Metro. For some reason, despite how well MyCoke was doing, they decided to change the popular pixelated avatars for a 3D design.
Soon after the design change, CC-Metro began to fail. Then in 2010 There shut down and so did CC-Metro.
It might sound silly, but I miss Coke Music almost every single day. Besides Runescape, this was my first MMO. They say all good things must come to an end, but the way Coke Music came to its end leaves me slightly unsettled.
Still, for me, this was a cozy game where I spent hours mixing music and playing my terrible tracks for people who were kind enough to give me a pity 'Thumbs Up'. Did you play Coke Music too? If so, try the music mixer linked above and drop us your tunes!
Until next time, stay cozy!
---
About the Author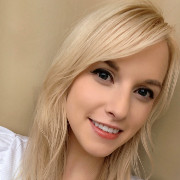 Aspen Pash
,
News Editor
Aspen is an avid gamer and Twitch streamer currently residing in Japan. She is most attracted to games narrative design and is a huge fan of player choice in games. If Aspen is not playing games, she is most certainly writing about them.
---
Read Next
You May Enjoy