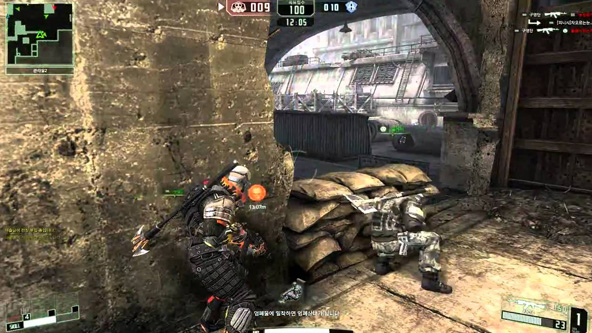 OGPlanet has set their cross-hairs on June 9th for TPS Dizzel's first beta test, and the action shooter might be a hard pill to swallow for any who are faint of heart. Including high-intensity violence, buckets upon buckets of blood, and of course, the featured fatalities, Dizzel is bound to be the perfect fun-time adventure for gamers with insatiable blood lust.
Although not much is explained about the lore behind this thrilling gore binge, it is clear that it takes place in the not too distant future. Gameplay is somewhat comparable to Gears of War, such as character movement and the ability to defensively pop in and out of combat. Fatality methods vary depending upon which character and weapons a player currently has selected, and options such as axes and swords provide a more interesting melee option on the battlefield, as well as a devastatingly lethal final blow.
A few unique looking game modes seem a bit promising to those looking for a new thrill in the shooter realm. Predator sounds particularly intriguing, where each round one player is chosen to be the "BOSS", boosting the characters abilities and speed insane amounts, while handing them a sword to slice and dice their enemies. Another mode known as Killer Sentinels harnesses the power of mechs, pitting man vs machines in a chaotic battle of destruction and survival.