Genshin Impact Yoimiya Guide: Best Weapons And Artifacts
If you want this pyro 5-star to light up the sky, you'll want to make sure she is equipped with the very best.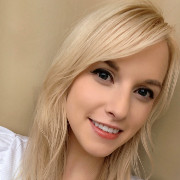 By
Aspen Pash
, News Editor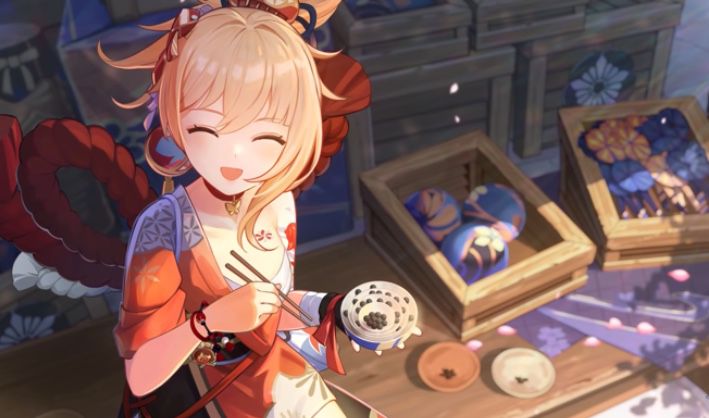 Yoimiya has returned to Genshin Impact in her first re-run banner. The 5-star Pyro character is a powerful DPS that, besides Aloy, is the only character in the game that infuses normal attack arrows with an element. While Yoimiya isn't a difficult character to use, there are a lot of misconceptions surrounding her kit as well as what weapons and artifacts are best for the character. Below are explanations of all the possible ways to build Yoimiya, giving free-to-play options as well as options for new players to the game as well.
Let's first talk about Yoimiya's kit. Yoimiya's main source of power comes from her basic, normal attack. In fact, Yoimiya's burst is a bit of a touchy subject as its damage isn't super high, and one of the best artifact sets for Yoimiya–Shimenawa's Reminiscence–requires her to have the energy to spend to get the effects, which just isn't possible while using Yoimiya's burst, leaving some to believe that it's useless. What some people fail to realize is that this burst buffs the entire team when you unlock her second ascension passive, giving the team a 10% buff and an additional 1% attack for every stack of bonus pyro damage a player gets from Yoimiya's skill. This makes Yoimiya's burst pretty valuable, but only on certain teams and with certain artifacts.
Best Weapons
First, let's get into the best weapons for Yoimiya.
• Best 5-Star: Thundering Pulse
For the most part, Yoimiya's best weapon is her signature weapon, Thundering Pulse. One thing to remember is if you are using Thundering Pulse, players will need to use their burst when they have it, otherwise, they'll lose out on the third stack of the weapon. This is why if you are using Thundering Pulse, the Shimenawa artifact set isn't recommended.
• Best 4-Star: Rust
Another great choice for Yoimiya is the 4-star bow, Rust. If a player has this weapon at R5 they are only missing out on about 10-15% damage behind Thundering Pulse.
• Best 3-Star: Slingshot
Another great choice is the Slingshot. While only a 3-Star, it is an easy weapon to fully refine and despite being a 3-Star weapon, it can do a substantial amount of damage. Perfect for any F2P player as well as new players.
Digging Into Artifacts
Next on the agenda is jumping into artifacts. For all sets, players should go for ATK% Sands, Pyro DMG Goblet, and Crit DMG/ Crit Rate on her circlet as the main stat. As for sub stats, players should focus on Crit Rate, Crit DMG, ATK%, EM, and lastly ER. A note to remember for Yoimiya's circlet. Crit DMG/ Crit Rate should be a 1:2 Ratio. So 50% Crit Rate to 100% Crit DMG.
• Martial Artist:
This set is only recommended for players who are under AR45 and have not begun farming for artifacts yet. For early players, Martial Artist is one of the best as it delivers an increase to normal attack with a 2-piece set, and a 4-piece will continue to buff her normal attack damage by 25% for 8s.
• Shimenawa's Reminiscence:
Many believe this to be Yoimiya's best set, but if you are trying to use her full kit and use her burst, this artifact should be ignored. However, if you are willing to ignore her burst, this will quickly be one of the strongest artifacts for Yoimiya.
• Retracing Bolide:
This set is actually Yoimiya's designated set. This set is easily overlooked, but when her team comp is using a shield character, this is a great set to use as Retracing Bolide will give an additional 40% to normal and charged attack damage while protected by a shield.
• Crimson Witch of Flames:
If players are looking to do insane pyro damage and don't mind the terrible RNG of the domain, Crimson Witch of Flames is a great two-piece and four-piece set for Yoimiya to increase overload, vaporize, and melt.
Well, that is all we have for Yoimiya's build. If you have any character you would like to learn about, please comment their name below. See you next week with the next Genshin Guide.
---
About the Author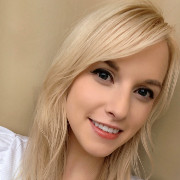 Aspen Pash
,
News Editor
Aspen is an avid gamer and Twitch streamer currently residing in Japan. She is most attracted to games narrative design and is a huge fan of player choice in games. If Aspen is not playing games, she is most certainly writing about them.
---
Read Next
You May Enjoy