Hi-Rez Interview: Smite, Tribes: Ascend, Global Agenda 2, and That Darned Launcher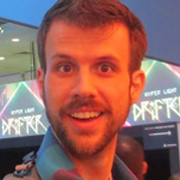 By
Michael Dunaway
, News Editor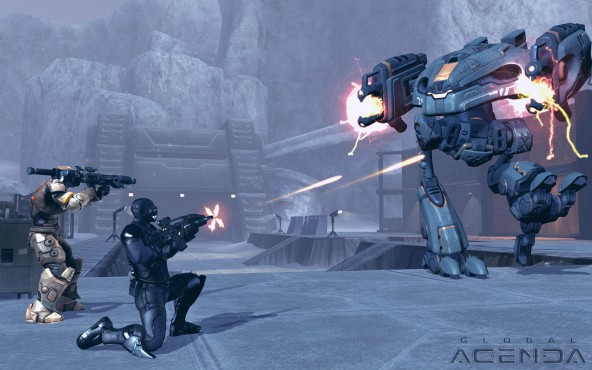 At last week's QuakeCon, we had the chance to sit and chat for a few minutes with Hi-Rez Studios' E-sports Manager Bart Koenigsberg, who gave me the lowdown on all of the company's games – the good, the bad, and the as-yet-unknown...
MMOBOMB: Let's start off with Smite. It's been in beta for over a year. What major issues would you say you need to tackle before you officially launch it?
MK: Our owner and CEO and the management executive staff are really, really interested in high levels of iteration. If you've been a player of the game and you've noticed massive, sweeping changes – they're not really ready to stop making those and rip the beta tag off, and that's a really big piece of it. Also, I hate to announce announcements, but we'll have a really big announcement at Gamescom in a couple weeks about the path toward releasing the game.
MMOBOMB: You're the e-sports manager, so can you shed any light on how the $100,000 tournament you announced a while back is coming along?
MK: The last conversation we had about it is that it would likely coincide with the release of the game. At the time, we were looking at Q3 of this year, but this was quite a while ago when we were talking about that timeline. The expectation right now is that it will be a LAN event, fully invitational... it's unclear as to whether we'll do separate $100,000 events throughout Europe or North America, but I have strong confidence that we'll execute it and it'll be a really great event.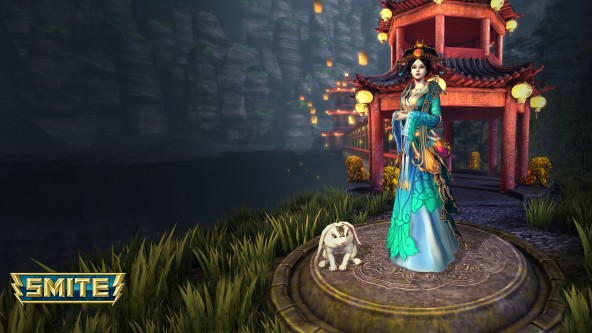 MMOBOMB: Shifting gears a little bit, let's talk about some of the controversy surrounding the Hi-Rez Launcher. What's the official stance on that?
MK: The patching service is process scanning for specific blacklisted software. We don't have any interest in what you're doing when you're not playing our games. If you're cheating in other games, we're not interested, it's more of what you're doing when you're connected to our game servers. That's the intent of that program. It's looking for you to be trying to inject something into our games or our patchers.
MMOBOMB: So there's no truth to the notion that it tracks you when you're playing other games, which has been suggested by various outlets?
MK: It's not looking at you when you're playing other games. It's more looking to see if a piece of blacklisted software is on your computer, and whether it could potentially impact the security of our games.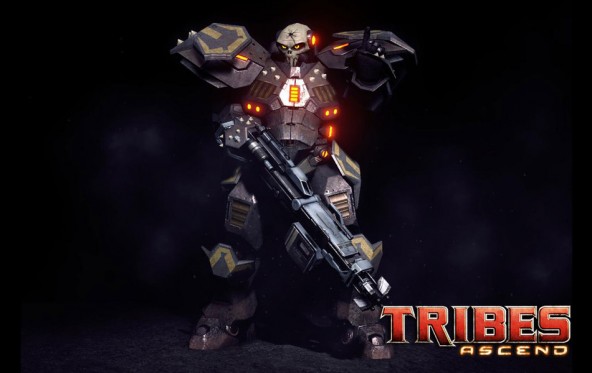 MMOBOMB: Going to Tribes: Ascend... that's something that's got a lot of fans ruffled because it seems that you're abandoning it, and there's an "If they gave up on this, will they give up on the next thing? Why should I bother?" What kind of message do you want to send out, to TA players and Hi-Rez fans in general?
MK: Just yesterday [Thursday], there was a dev blog post by our COO, Todd Harris, indicating that they had just moved some development staff over to work toward having private servers, for player-hosted servers and custom maps. It's one of those things where the development of the game as a title that we're supporting with new content... it's just not really there in terms of the ROI (return on investment) right now, but we can still reach down to the community and give them the tools to make the game that they want to continue playing. We're still investing in Tribes as a marketing piece – it's still here at QuakeCon and we run tournaments for it – and if we can stimulate growth again, we would evaluate whether we would develop for it. But right now, it's looking like it's more of a case of giving the community more and more tools to enjoy it and find the experience they want.
MMOBOMB: Looking back at the Global Agenda 2 announcement, the post stated that the first Global Agenda "tried to do too much" and a game like Tribes: Ascend required a very high level of skill, so would it be accurate to say that GA2 will be a little more user-friendly, more accessible to the average player, and a little more limited in scope?

MK: I think all of those are pretty fair to say. Good point about Tribes, that's a very high skill floor game. I think Global Agenda is a little more tuned toward a casual audience; players don't move as fast and movement mechanics aren't central to the game. In terms of GA2's scope, I think that's going to be much more focused toward where we are now as a company, which is making free-to-play PvP games, something more lobby-based. If there is social space, it'll probably be a hub, not like an attempt at a full MMO experience.
But that's mostly really speculation on my part. I think right now it's more about defining and refining the game mechanics that were part of Global Agenda and looking at that game and going, "OK, what were really the strengths of this game?" And when you look at it, what people really enjoyed about it were the PvP and Mercenary queues, so I think there's a pretty good path toward making GA2 a fairly tight and succinct experience.
---
About the Author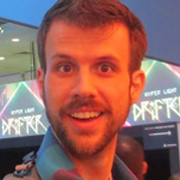 Michael Dunaway
,
News Editor
Michael Dunaway has been part of the MMOBomb team for years and has covered practically every major Free-to-Play MMO title since 2009.
More Stories by Michael Dunaway
---
Read Next
Details surrounding the classes in Everquest Next are slowly emerging.
By Michael Dunaway - 10 years ago
You May Enjoy
Snow is falling over Taborea.
By Troy Blackburn - 1 day ago
Nuverse's parent company is winding down its gaming arm.
By Troy Blackburn - 1 day ago
What was your favorite moment on the show?
By Troy Blackburn - 1 week ago
The event pass includes skins for Dahlia and Dallas.
By QuintLyn Bowers - 6 days ago
I'm beginning to think that we may not find Maria Flores...at least all in one piece.
By Michael Byrne - 1 week ago
Also included is a new questline tied to royalty.
By QuintLyn Bowers - 1 week ago