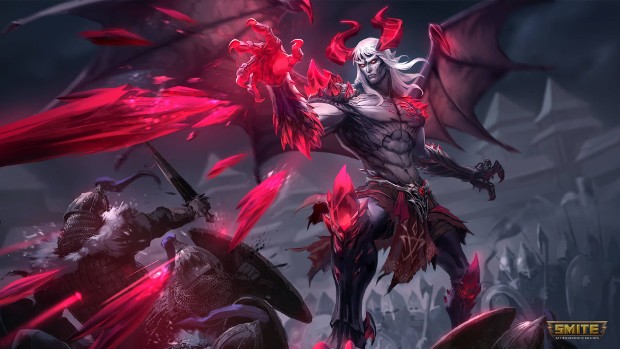 SMITE's latest update has dropped on both PC and Consoles, bringing with it a new pantheon, its first god, and the destruction of everything.
Today's update introduces the Slavic Pantheon — the first of three new pantheons to be doled out over coming patches. Leading the way for the Slavic gods is Chernobog, Lord of Darkness. As the name suggest, Chernobog isn't the friendliest of gods. In fact, he's not really friendly at all. He is, however, part of the start of the Divine Uprising event.
In addition to introducing new pantheons and gods, the event follows Bellona on a quest to meet the new gods and save the world in the process. During the event, players can unlock an exlusive new skin for Chernobog, as well as the limited Tier 5 Devine Dragon Bellona skin. Details on both of these can be found in the update patch notes.
On a bit of a side note, console players will want to be prepared for a bigger than normal download this patch. As Hi-Rez President Stew Chisam posted on Twitter this morning, they had to do some "major technical reorganization" to assure the game continues to be capable of growth on console platforms.
Note that today's Smite Console download will be quite large. We needed to do a major technical reorganization of some of the game files to support future growth in the game. https://t.co/xSAZU67Lnf

— HiRezStew (@schisam) May 15, 2018