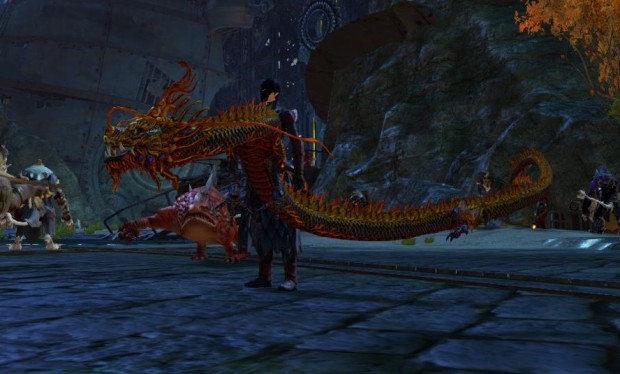 Forget pumpkin spice lattes … the new drink for this fall is the Elder Dragon Dreamy Delight from Kung Fu Tea, produced in cooperation with ArenaNet and Guild Wars 2, to celebrate the game's sixth anniversary and offer some in-game prizes.
Kung Fu Tea will be offering the drink, a Tyria-inspired take on its Cocoa Cream Wow, throughout the month of September. You can link your Twitter, Instagram, or Facebook account through the Kung Fu Tea mobile app to claim in-game codes to download a dragon-themed character outfit, and the GW2 Heroic Edition, which offers a unique set of armor, an 18-slot inventory box, and 10 experience boosters. Posting a pic of the tea with the hashtag #GW2xKFT on social media will give you a shot at winning a Deluxe Edition of GW2, which contains the base game and both expansions.
You can find your nearest Kung Fu Tea location here. And no, this doesn't mean a Cantha-themed expansion is around the corner … or does it?