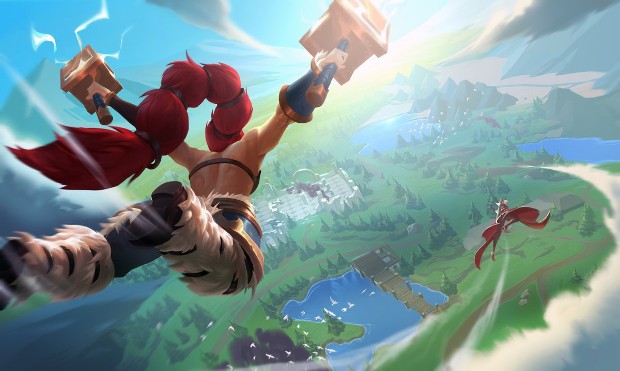 Battlerite players, have you been feeling something's missing but just didn't know what it was? Maybe you've been looking at all those Fortnite players and wondering what the big deal is, but just didn't want to shuffle over to find out.
Well, now you don't have to because Stunlock Studios is adding a Battle Royale Mode to its action MOBA/Arena Brawler. The new mode — titled Battlerite Royale — features a map 30 times larger than the Battlerite arena mode and offers 10-minute matches. It's a smaller battle royale than some other games offer, with only 20 players in a match at a time. Battlerite Royale also differs from other battle royale games in that it uses a top-down perspective.
According to Stunlock Studios' Marketing Director Johan Ilves, the goal is to "give players the excitement of a Diablo-esqaue exploration experience combined with the character variation of a MOBA and the thrill of a survival game." He also adds that he believes players looking for a "fresh and different take" on battle royales will "have a blast."
A specific date has not been provided for the launch of the new mode, but according to the press release, it should hit both Steam and WeGame some time this summer.