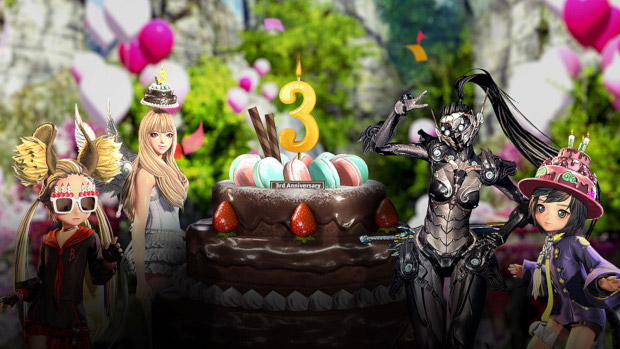 Grab your party hats and get ready because Blade & Soul is gearing up for its 3rd Anniversary. A special 3 week (see what they did there?) celebratory event will begin on January 16 and will run until February 6. During the event, players will not only get to spend time looking at all the decorations in Jadestone Village, but they'll also get special cosmetic rewards — after completing objectives of course.
Included in these rewrds are super fancy cake hats.
If you have a 365 Day Premium sub, there's good news for you there as well. A new costume set has been created for players and their minions. Information on the new costumes — and how to acquire them if you're not already a Premium member — is available on the Blade & Soul site.