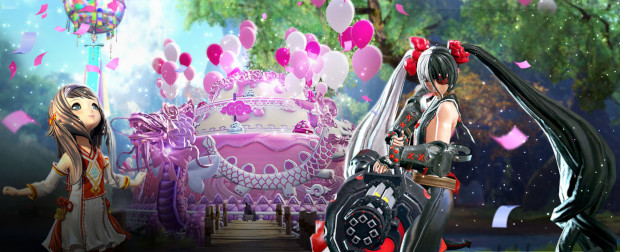 As noted in a previous post, Blade & Soul is celebrating its 3rd anniversary. There will be decorations, goodies, and, of course, cake hats.
There will also be a few events, which were not outlined in the original anniversary announcement. During the three weeks between January 16 and February 6, players will be able to collect tokens by completing the daily "Zulia's Challenge" quest and defeating at least three of the seven bosses in the quest.
Players can also earn two additional tokens per day by completing the featured Daily Quest. Earned tokens can be exchanged for all kinds of goodies — cosmetic, upgrade materials, consumables, and more.
A full rundown on the anniversary events and all the goodies that can be obtained is available on the Blade & Soul site.