Blizzard Reveals Free-to-Play Hearthstone Heroes of Warcraft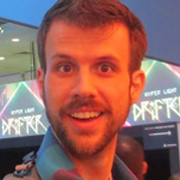 By Michael Dunaway, News Editor
March 22, 2013
Blizzard has announced their latest game! Is it Warcraft 4? No? Well how about Starcraft Ghost? Oh, not that either? Well perhaps it's their long awaited Blizzard All-Stars, the supposedly Free-to-Play MOBA based on Blizzard lore characters. Close? It's F2P you say? But it's a card game....I see.
Hearthstone Heroes of Warcraft is a digital card game set in the Warcraft universe (if you can't tell already from the title). In Hearthstone players can play as one of the classes from World of Warcraft, including the mage, rogue and warrior. The game will feature around 300 cards at launch, with players collecting additional cards in-game or buying cards in packs of 5 for around a dollar.
Just like loot, the cards will come in different varieties including "common", "rare", "epic", and "legendary". The game will also feature a deck building mechanic called "The Forge:, where users can disenchant duplicate cards they don't need and use arcane dust generated from the those to build the cards they do need.
The game will be available for Windows, Mac, and the Ipad with a release date of "soon". Players can expect a beta out this summer with the full release coming later this year.
Got a news tip? Contact us directly
here
!
---
About the Author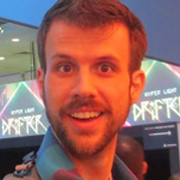 Michael Dunaway
,
News Editor
Michael Dunaway has been part of the MMOBomb team for years and has covered practically every major Free-to-Play title since 2009.
---
You May Enjoy