Block Battles: TimeGate Announces Minimum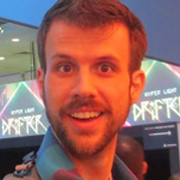 By Michael Dunaway, News Editor
Posted:
With blocky graphics and a title like "Minimum" you would expect TimeGate Studio's latest shooter to offer little more than cheap minimalist square-filled thrills. But on closer inspection the Free-to-Play shooter suddenly evolves into something very much the opposite. What it lacks in visuals it certainly makes up for in scale and sheer ridiculousness. Giant golems wage war for their respective sides while blocky insects skitter across the arena floor. I'm pretty sure I even saw some red dinosaurs. Meanwhile players are busy shooting, slashing, collecting, and upgrading their weapons.
Speaking of upgrading weapons, the game features the ability for players to collect powerups which actively change a weapons abilities as it levels up to its maximum potential. You'll need to be careful though, the powered up weapons only last as long as you can keep yourself alive. Weapons will come in a variety of styles including exploding ice-snipers and burning dual-wield katanas all complete with unique alt fire modes.
After watching the trailer one of my immediate -and I assume many people's immediate- thoughts was "what do I need to do to get into one of them fancy rock'em sock'em golems?" Unfortunately my dreams of re-enacting old monster movies were cut short when I found out these "Titans" as they are called can only be indirectly influenced by players. Players are tasked with harvesting energy from creatures within the environment in order to power their team's Titan which I assume allows it to then beat the crap out of everything and anything.
Minimum is set to begin closed alpha testing on April 16th via Steams early access program. You can check out the game's (albeit currently limited) site here.
Related Articles
Got a news tip? Contact us directly
here
!
---
About the Author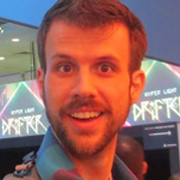 Michael Dunaway
,
News Editor
Michael Dunaway has been part of the MMOBomb team for years and has covered practically every major Free-to-Play MMO title since 2009.
---
Read Next
You May Enjoy