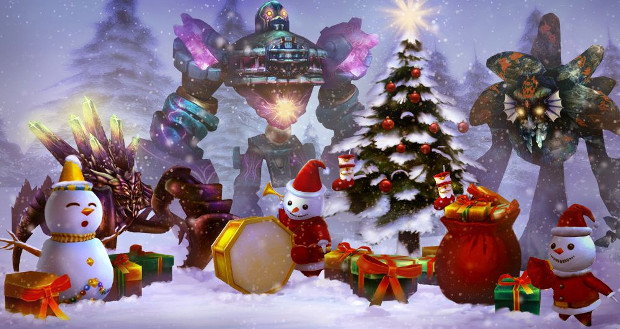 The holidays are in full swing in Runes of Magic, giving players plenty of opportunities between now and January 2nd to get their hands on all kinds of presents. Granted, it won't be as easy as plucking them up from under the tree. You're going to have to fight for them.
The presents are being carried by monsters you'll need to take down. The present carrying baddies can be found in four instances, and are as follows:
Sydaphex in the Hall of Survivors
Sirloth in the Hall of the Demon Lord
Hidden Box (of Horatio Tia) in Sardo Castle
Jenny Giant in the Tomb of the Seven Heroes (Hard)
In addition, bosses in the Ancient Dreamland will drop additional Coins of Ice when defeated. These can be exchanged for Proofs of Myth in the Varanas Central Plaza.