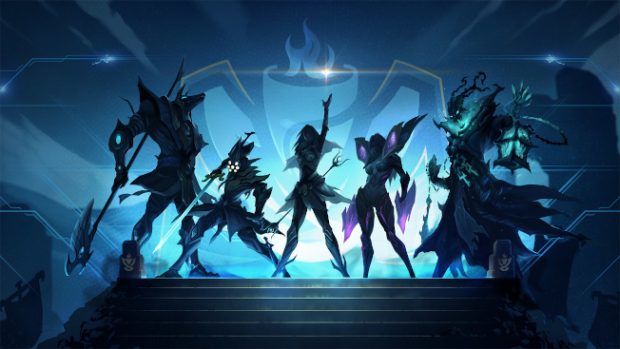 On February 22, League of Legends will be kicking off the first Clash tournament event. Designed as a team event, Clash will take place on a monthly basis giving players the opportunity to compete against others at their skill level. The event takes place over two days — Saturday and Sunday — although teams are not required to participate in both. Teams that win all three games will walk away with a trophy and prizes.
In order to participate, players need to have reached level 30, completed placements in at least one Summoner's Rift ranked queue, and verify their account by SMS. Players will also need to submit tickets to participate.
Interested players can sign up via the League of Legends Clash page. There's also an official FAQ that provides info on the finer details. And, if you'd like a quick rundown, Riot has a provided an overview video — which you can watch below.