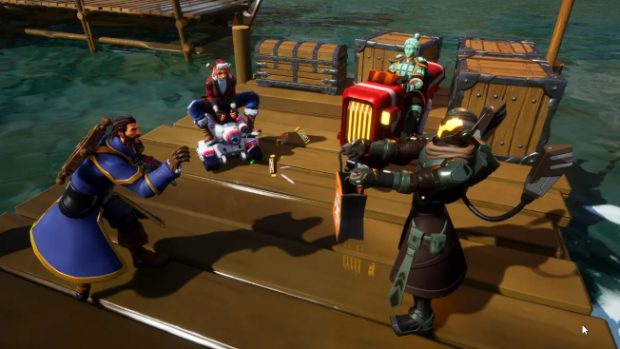 Manticore Games' distribution platform Core recently launched into early access and to celebrate, the company announced today that they're giving away a free set of heroes to players for a limited time. The characters, the Terracotta Warrior and the Jade Warrior, can be added to player collections simply by playing on the platform any time before May 31.
In addition to the giveaway, Manticore Games also announced some of the new games now available on the platform, including Sky Tomb — a game in which players race across moving platforms to gather five chests, the co-op side-scroller Fight to Survive, and a multi-player rhythm game named Music Mayhem.
Players can check out the new games and grab their free characters on the Core website.