CryEngine 3 powered action MMO Panzar Launches in Europe, Invites Players to Crush others like puny insects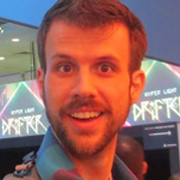 By Michael Dunaway, News Editor
Posted:
When I first heard of the fantasy MMO Panzar I honestly had no idea what to expect. The name instantly reminds me of a Panzer which of course was a German armored tank during WW2, but Panzar apparently is the name for a PvP focused action MMO that features wizards, Orcs, Dwarves and nary a tank in sight.
The game sells itself as an action MMO, but lots of games do that nowadays. After further reading it appears the game is mainly focused on PvP with teams of 10 clashing in different strategic modes including Domination, King of the Hill, Siege, and a capture/defend mode where players must retrieve an artifact.
The early gameplay videos do remind me of a certain recently closed action "MMO" called Warhammer: Wrath of Heroes, but Panzar actually looks pretty good. Panzar Studio the development team behind Panzar apparently knows this too. They state:
"Panzar offers something its competitors cannot match: stunningly detailed battles in lush landscapes that crank the concept of high fantasy conflict to a new level of epicness, while the core gameplay links easy-to-learn mechanics with complex character advancement and impeccably balanced character class choices."
Panzar was originally launched in Russian last year where it attracted over a million players. This new version comes fully localized in English, German and French. Although the game's launch was limited to the EU, I was able to create an account and install the game without issue over here in the NA.
Check out the official cinematic trailer above which actually has graphics similar to what you can expect in the actual game (crazy I know). If you want to try Panzar out for yourself you can visit the official site here.
Side note: Did anyone notice the Orcs run like Gorillas?
Related Articles
Got a news tip? Contact us directly
here
!
---
About the Author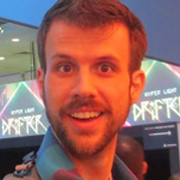 Michael Dunaway
,
News Editor
Michael Dunaway has been part of the MMOBomb team for years and has covered practically every major Free-to-Play MMO title since 2009.
---
Read Next
You May Enjoy