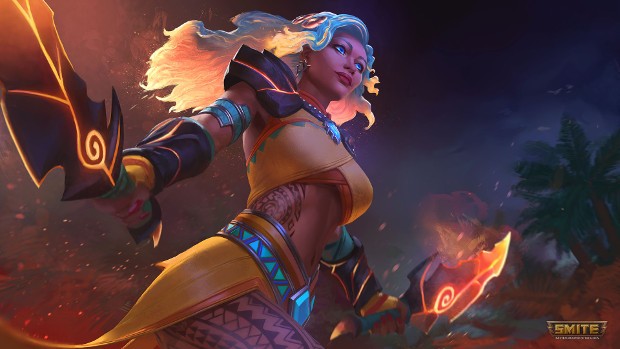 The latest god to join the SMITE battleground is Pele, the Polynesian goddess of volcanos. She's a fiery goddess, armed with projectiles as well as the ability to move the ground beneath her feet.
Despite mostly being an offensive god, Pele is not without the ability to defend herself. In fact, her passive grants her increased power and lifesteal when her health drops below 50%.
Offense-wise, Pele will fire orbs of magma at her foes and cause the ground to erupt beneath her feet causing knock-up damage to those around her. As always, Hi-Rez has provided a video demonstrating Pele's abilities and offering info on her origins. You can watch this below or you can read all about her in the latest set of patch notes.
On a side note, the SMITE team also dropped a video showing off the new Tier 5 skin for Bellona — Divine Dragon. It's pretty nifty.