F2P Console Age Begins: Dust 514 Open Beta Date Announced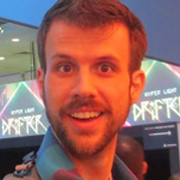 By Michael Dunaway, News Editor
Posted:
This is an interesting time for Free-to-Play gaming. For those of us that have embraced the F2P culture over the past few years, we have seen the multiplayer side of the PC gaming industry undeniably shaped by the F2P model. The model is practically ubiquitous when it comes to the MMO market, with more high quality games such as TERA turning F2P and shedding their P2P roots for the better.
Today's Dust 514 open beta announcement marks more then just the start of another F2P shooter. It signals yet another transition towards quality, high profile F2P titles on home consoles. DUST 514 is more then just a lobby based shooter. It's a cooperative experience that spans two separate and fundamentally different games -DUST 514 and EVE Online- across two platforms, yet combines the two into a single persistent online universe in real time.
It's an incredible system with players in the space MMO EVE acting as overlords and issuing missions to DUST players. If the ground troops in DUST are able to successfully carry out the mission they reap the rewards put up by the EVE player. This in turn gives the EVE player whatever reward he was seeking by issuing the attack in the first place which usually involves controlling certain sectors in space.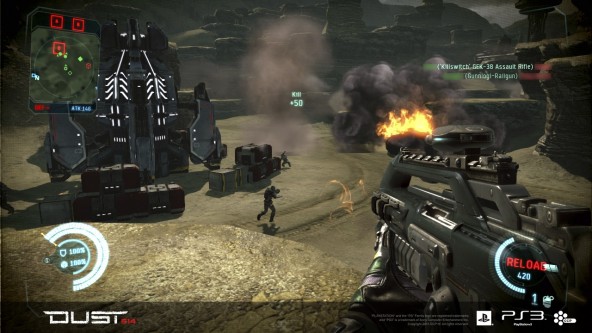 However, the interaction between the two ins't simply a static one. During a mission, DUST players can request orbital bombardments from players in EVE in real time. If the EVE player is orbiting the corresponding planet the battle is taking place on they can fulfill the request and actually bombard the enemy side during battle. Consequently, players on the enemy faction in DUST can take control of certain installations on planets in order to fire back at the orbiting ships in EVE.
The end result is a very symbiotic relationship and one that perfectly fits within the two game's inherently different playstyles and platforms. It is for these reasons we now shift from just covering F2P PC games to covering both PC and console F2P games.
If you're interested in trying out DUST 514 the open beta date is set for January 22nd. The game will be available to download through the official Playstation Store.
Got a news tip? Contact us directly
here
!
---
About the Author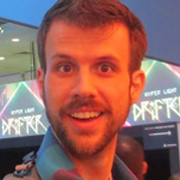 Michael Dunaway
,
News Editor
Michael Dunaway has been part of the MMOBomb team for years and has covered practically every major Free-to-Play MMO title since 2009.
---
Read Next
NeverWinter's Great Weapon Fighter Revealed
Cryptic Studios dropped their newest class trailer and decided gamers wanted to see more faces smashed than in previous NeverWinter videos.
By MMOBomb Staff - 10 years ago
You May Enjoy