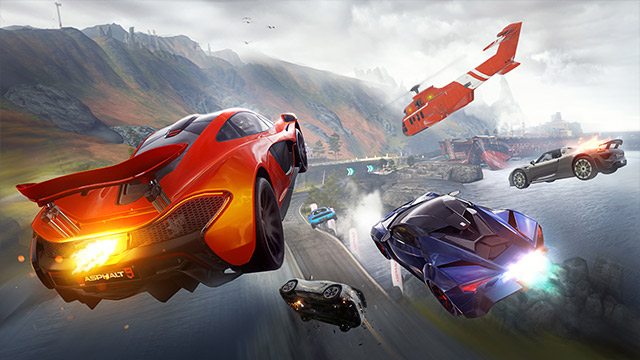 Facebook has taken another step in its efforts to become a destination for gamers — as opposed to just being "that place where everyone asks you to do something on their farm or castle." The new Facebook Gaming initiative is a "free-to-play cloud gaming service" that's not looking to replace other gaming outlets but just "trying to be part of the ecosystem."
What that means is that the service is small now, offering just five games: Asphalt 9: Legends from Gameloft, PGA Tour Golf Shootout by Concrete Software, Solitaire: Arthur's Tale by Qublix Games, and WWE SuperCard from 2K Games. Facebook's Jason Rubin told VentureBeat that they're "not trying to stream games, and we're not trying to compete with consoles and mobile devices."
The games are available to a small number of Facebook users, with four of them only being playable in select regions of the U.S. Rubin considers this phase of the service to not be a formal launch just yet, as the beta is rolled out to more people.
So why is Facebook taking on this role as a sort-of games publisher/distributor now? To start, it has 2.7 billion users worldwide, so you can pretty easily imagine pitching that to prospective business partners. Market researcher Lewis Ward told VentureBeat's cousin GamesBeat that "Success will look like getting millions of Americans to try out games offered on the service over the next 12 months and spend money on them and watch ads on them."
It sounds like the games load up super-fast and work just fine, so if you're already a heavy Facebook user and want to have another avenue for trying out some free-to-play games, this might be a good option. More games will come over the next year, though Rubin said that Facebook wouldn't be pursuing AAA games, because "that's not our market and they require ultra-low latency." Don't cancel your PS5 or Xbox Series X pre-orders just yet.