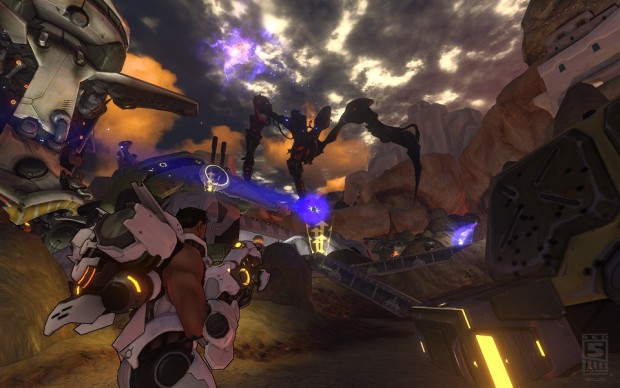 It's finally time. Red 5 Studios' greatly troubled MMO shooter Firefall will be shutting down tomorrow, July 7, and this time it looks to be permanent. But you can look forward to the mobile version! No, seriously.
The announcement was posted last night on the Red 5 Studios website. It includes the typical condolences and thanks to players, along with this rather surprising declaration:
"Your efforts and loyalty will not go without recognition, however. Firefall is currently developing a mobile version of the game and all of Firefall's founders and players will be rewarded greatly in the new game. We will be sure to provide everyone with more updates as we have them."
A mobile version of the game. We're sure that's what Firefall's fans were looking forward to.
We've poked at Firefall more than a few times over the years, especially since it was partially purchased by a Cayman Islands cashmere company and left to wither on the vine, with zero communication from the dev team. From missing payroll to layoffs to even more layoffs, every piece of news surrounding the game over the past couple of years seems to have been bad. It's frankly a miracle the lights have stayed on for as long as they have. At the very least, the next (mobile) chapter can't be worse … can it?
In any case, this might be our last chance to use our favorite Firefall Bus image, so here it is: