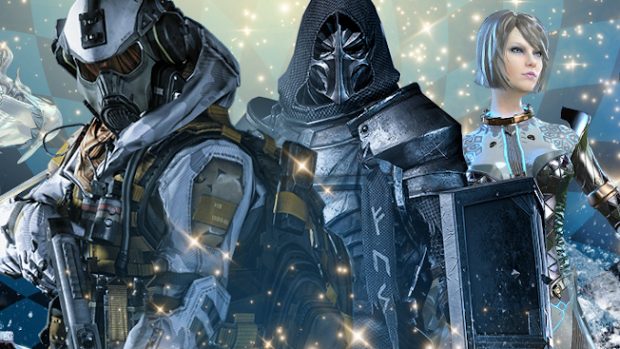 Throughout the month of December, My.Games is celebrating the season across several games. The Winter Wonderworlds event kicked off today, offering players in Warface, Conqueror's Blade, Skyforge, Revelation Online, and Armored Warfare a chance to snag themselves some free goodies and take advantage of special deals.
Each of the games offers their own actual freebie that players can claim either from the My.Games site or through their game store. Three of those: Conqueror's Blade, Skyforge, and Revelation Online are doing multi-day free offerings. They're also the ones you'll need to go to the website to claim — and you'll have to do that to even find out what they are. As for Armored Warfare, the free gift is the Winter Resupply Gift containing a Type 90 Snowstorm skin, base paint, a decal, 7 days of Premium, and 4 temporary vehicles. Players in Warface will be able to claim a free gun.
In each game, players will be able to earn even more goodies via the game-specific holiday event. Depending on your game of choice you could be doing anything from ice-skating to fighting yetis. Whichever game you're in, it's guaranteed to have a wintery theme going on.
And, of course, there are the holiday sales. You'll need to log in to your game of choice to find out what the deals are.