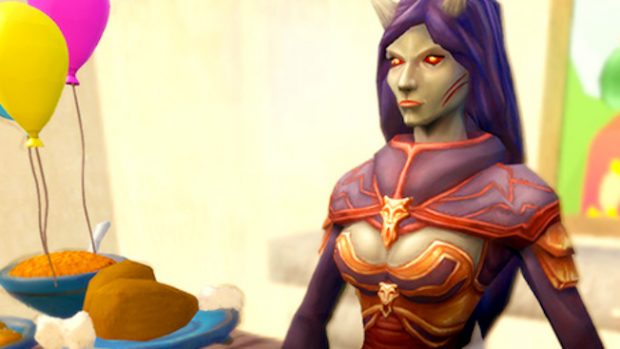 RuneScape is turning 20 and as part of the celebration Jagex dropped the first installment of the 'Once Upon A Time' anniversary storyline today. This first chapter, named 'Foreshadowing' sends players on an adventure that will run throughout the entire year, exploring the game's past, present, and future.
Foreshadowing sets up the ongoing quest's narrative, introducing important characters and establishing the plot. One of the first characters players will encounter is Relomia, the emissary of the Sliske. Now that Sliske has passed, Relomia is attempting to find her new place in the world. Players who complete Foreshadowing will receive a special item: "Relomia's Party Hat." To get started, players will need to head to the Blue Moon Inn, where Relomia is holding a party.
The new story content isn't the only thing included in today's update. As part of the celebrations, players will also be able to take part in the Celebration of Skilling. This portion of the event lasts throughout the week and offers players a 50% XP bonus on gathering skills. There are a few caveats. For example, the XP bonus doesn't apply to Archaeology's restoration activity or animals on the player owned farm.