Get Ready To Begin A Whole New Adventure In Final Fantasy XIV On April 12
There's so much to look forward to.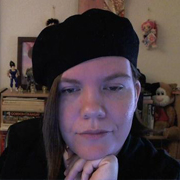 By QuintLyn Bowers, News Editor
Posted: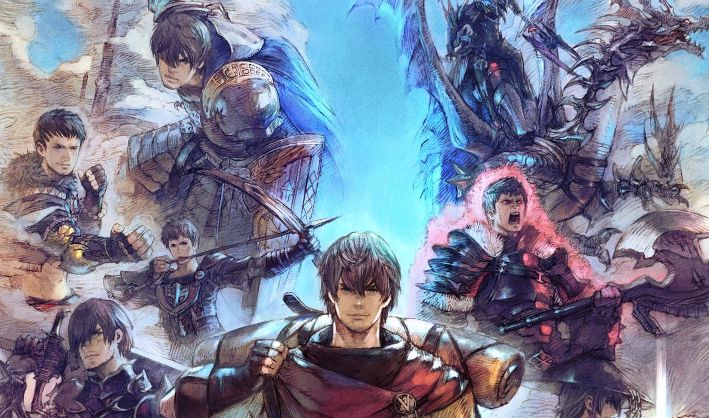 Early this morning, the Final Fantasy XIV team kicked off the second half of the Patch 6.1 live letter. Yes, "Newfound Adventure" has a lot going on, just watch the new trailer below. It's almost a sensory overload. And if you missed the first half of the live letter, you can check out our previous write-up before reading all of this.
As with the last live letter, we're working with another site's translation – in this case, Dualshockers.
They did retread some of that at the top of today's stream, but since it's all info we've already given you before – in some cases multiple times, like with the new housing system – we'll skip over it. Although, if you're interested in what we've been calling a "retroactive Trust system" and what is apparently the "Contents Supporter" system, you might be excited to know that it will automatically add NPCs with jobs that complement yours to your party. If you're a solo game kind of person, say bye-bye to Party Finder. At least this way, you'll get a healer you can trust. (No. I'm not bitter about something.)
What other things can players look forward to in the coming update? Let's start with the biggies. First, there's Part 1 of the Myths of the Realm Alliance Raid. We now know it's titled Aglaia. This loosely translates to "where gods dwell" – a title that makes sense considering we're discussing the Twelve here. If you're interested in a peek, there's even some gameplay – but it really only shows the entrance. They're not gonna share spoilers. They did, however, share concept art for new gear players will be able to pick up from the Alliance Raid. It's very shiny and boasts a semi-transparent cape – among other things.
Next, they offered more details on the Arkasodora Tribal quest. (Yes, they're dedicated to getting us off the "Beast Tribe" title.) They also showed off five new mounts – with more on the way – and new minions. (Spoiler statement, if you haven't played Endwalker side quests.) One of the mounts looks like Scraggles' daddy. Oh, and a hippo pulling a cart. There were also a few minions highlighted, including a blue-footed boobie and a kangaroo.
🦛💨💨
vroom! pic.twitter.com/kQUNnK7hA3

— FINAL FANTASY XIV (@FF_XIV_EN) April 1, 2022
For the fashion-minded among us, new clothes and fashion accessories are on the way. Of course, there's a new parasol. There's always a new parasol. There are also some new glasses as well. The new clothes they showed in conjunction with the new Dream Fitting function – a feature that allows players to preview Mog Station outfits without having to buy them. Of course, as with all things like this, you will have to make your way to your favorite inn. (Could someone please tell them to clean Cloud Nine, already?) Apparently, the concept here is that the player is literally dreaming about new outfits, which is an interesting way to think about it. The upside is that you know exactly what the outfit will look like on your character, rather than some random NPC.
On, the kinda-sorta fashion front, they also offered more information on the adventurer plates. These are a modern take on calling cards and offer a way for players to quickly introduce themselves to others, providing little bits of information – including things like class, play hours, and a portrait. But they're editable, so you don't have to share all that if you don't want to.
From fashion, they moved on to housing. As we all know, housing in Ishgard will open up with Patch 6.1, and the only way to go about buying a plot after that point – in any district – will be through the game's lottery system, which runs on a nine-day cycle. That's Earth days. You'll have five days to get your bid in and if you win, four days to confirm it. Don't forget to confirm it, you will lose gil. There's also good news for free companies. More plots will be made available in Patch 6.1. So, if your FC doesn't already have a house to hang at, now might be your time.
Speaking of housing, Yoshi-P also showed off some new bits of concept art teasing new items and housing exteriors. There's a gingerbread house exterior, a gazebo(?) that looks like it might fight right in, in Ishgard. As for interior goodies, a new bed covered in pink flower petals and one of those cube jungle gym things were shown as well. You might think that the last one's an April Fools' Day joke, but remember the kiddie pool exists.
For the PvPers among us, Yoshi-P offered up more info on the changes that will be coming in 6.1. As we all know, Crystalline Conflict is on the way, bringing a bit of MOBA to our fantasy MMORPG. That means 5v5 combat in which each team is formed of five different jobs. Although, there are no role restrictions. Crystalline Conflict will have casual, ranked, and custom matches. So, if you're a bit of a scrub like me, who enjoys PvP but isn't very good at it, this might be good news. Particularly since ranked matches will pair you with players of similar skill – meaning all us scrubs can be scrubs together. They even streamed a bit of gameplay.
gottem pic.twitter.com/lQY2Wv5KUO

— FINAL FANTASY XIV (@FF_XIV_EN) April 1, 2022
Since there's a new type of PvP, that means there's a new PvP reward system. They're introducing "Series" periods – which sounds like a season to me. These will change with each major patch, and during each Series, players will be able to earn Series XP and level up. With each level players earn rewards. Matches will reward XP, PvP XP, tomestones, and wolf marks. So you won't be missing out on anything. And, on the topic of missing out, if for some reason you don't obtain all the rewards from a series, it will roll over to the next so you can grab them then. But you only get one extra series to do so.
If there are any particular things you'd like to hone in on without having to watch the entire Live Letter – which we have embedded below, do yourself a favor and hit up the XIV Twitter feed. Some things have been broken into bitesize chunks for you. Although, you can start with the trailer right here.
Got a news tip? Contact us directly
here
!
---
About the Author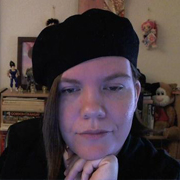 QuintLyn Bowers
,
News Editor
QuintLyn is a long-time lover of all things video game related will happily talk about them to anyone that will listen. She began writing about games for various gaming sites a little over ten years ago and has taken on various roles in the games community.
---
Read Next
You May Enjoy