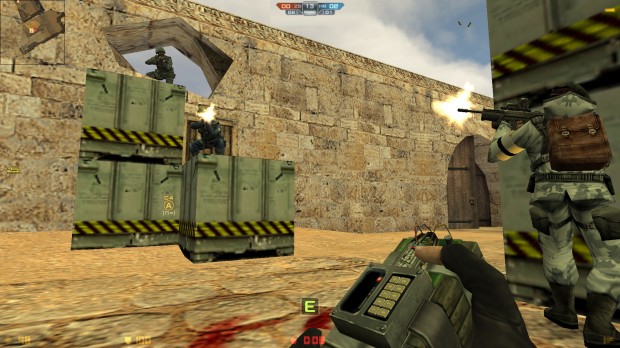 In a post on the official Steam forums for Counter-Strike Nexon: Zombies, Nexon revealed the Free-to-Play shooter would begins its Open Beta on September 23rd. The game was originally unveiled in August, and unlike Counter-Strike: Global Offense, features both PvP and PvE gameplay. Beyond the implied Zombie PvE survival modes, Nexon say's there will be more than 20 other modes to explore, with names like 'Beast Mode', 'Bazooka Mode', and 'Football Mode'.
The hallmarks of a Counter-Strike shooter are still present though, with staple game modes such as Bomb Defusal and classic maps like de_dust making their return. Still, this won't be your Counter-Strike of yesteryears. More than 60 new maps will intermingle with the classics, and the shooter's normally realistic portrayal of weaponry will see itself expanded to include more futuristic armaments such as Dragon Claws and energy pistols.
Interestingly, up until now all official CS characters in the West have been male, but for the first time, players in Nexon: Zombies will be able to select from a variety of both male and female avatars to use on either side. Nexon hopes the mixture of classic Counter-Strike gameplay alongside the game's more unique elements will inspire new styles of play, bridging the gap between newcomers and old CS veterans.