Got some free time? Check out Desperate Gods, Online Indie Board Game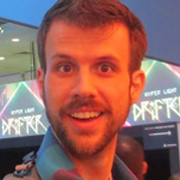 By

Michael Dunaway, News Editor
November 23, 2012
Board games are great fun. Playing with friends in a room, enjoying each others company as you take turns rolling dice, exploring the game board, and reaping those sweet moments of victory - those moments define the board game experience. Translating that real world experience into an online one though, is a whole other matter.
The indie developers at Wolfire Games, know this all too well. During the recent Fuck This Jam event, indie developers were invited to spend a week creating a game in a genre they hate.
Wolfire decided to tackle the board game genre, since in their eyes, online board games really lacked the tactile feel of moving game pieces and cards around the board. The end result was something that not only plays well, but is truly an impressive feat for something that only took ONE week to make.
The game plays a bit like Diablo in board game form. Players take turns moving around the board, tackling progressively harder monsters as they go. The starter square or "town", where players start out, can be used to purchase items to aid you in combat. Everything from the cards, the die (which players actually "shake" to roll) and player pieces are moved by the players themselves, much like how you would if you were playing a board game in real life. Everyone's actions are telegraphed in real-time, too - creating a much more organic board game experience - where everyone can move everything at the same time.
Check out the overview above for a more detailed explanation of the game. You can currently download the game for both Mac and PC. Wolfire Games, being the bros that they are, have also released the source code; In case any inspiring game creators want to modify the game (and its "rules") in order to create their own version. Oh, did I mention no micro transactions?
Got a news tip? Contact us directly
here
!
---
About the Author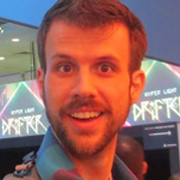 Michael Dunaway
,
News Editor
Michael Dunaway has been part of the MMOBomb team for years and has covered practically every major Free-to-Play title since 2009.
---
You May Enjoy