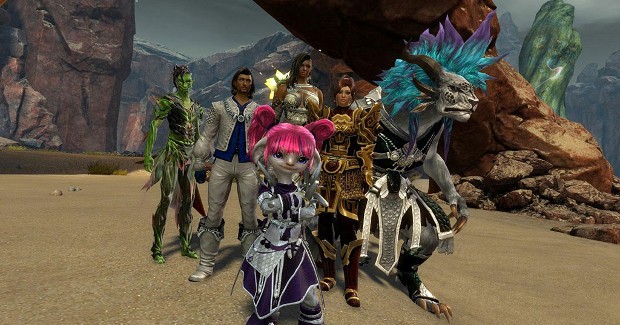 Remember that whole Friend/Ship thing ArenaNet was doing for Guild Wars 2 fans? You know… The one where everyone shares sweet stories of relationships forged or made better through GW2?
If you do, you might also remember that anyone who submitted their story could be eligible to win some sweet loot — provided they used the proper hashtags, of course. Prizes included discount codes, commissioned character portraits, and a trip to visit with the ArenaNet studio during PAX West later this year.
Well, the time has come, and if you're one of the people who entered, you might want to pop over to the Guild Wars 2 site and check to see if your name is on the list of winners. It's actually a pretty size-able list, so I'd definitely be sure to check.