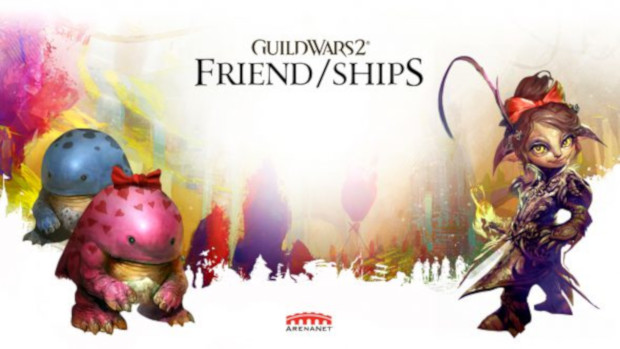 Last year, ArenaNet launched a special initiative encouraging players to share stories of real-world relationships that got their start in Guild Wars 2. Those who shared their stories not only got to join in the fun but also had a chance to win a sweepstake. The whole thing was so successful, ArenaNet decided to do it all over again.
This year, players are, again, encouraged to share their stories on social media using the hashtag @GW2FriendShips. These stories will be gathered into one place on the Guild Wars 2 site for everyone to read.
To make things even sweeter, ArenaNet is holding another sweepstake and giving away not only gems, or custom art, but also a trip for two to Gamescom 2019.
Full details on the event and how to participate — as well as the official rules and regulations for the sweepstake — are available on the Guild Wars 2 site.