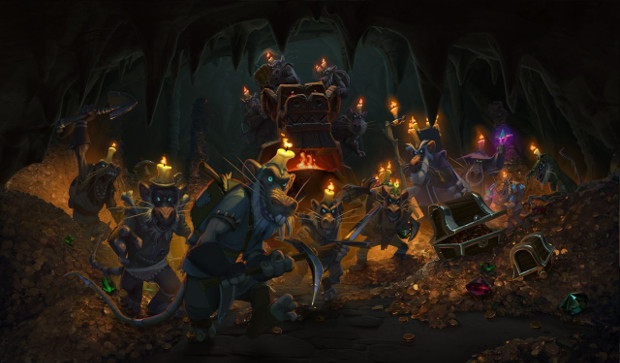 Following the launch of the new Kobolds and Catacombs expansion last month, the Hearthstone team was alerted to a significant issue impacting players — one that delayed players from receiving daily quests after logging in. Apparently dungeon runs were bogging things down a bit.
At the time of discovery, Community Manager Jesse Hill published a post on the Hearthsone forums explaining the issue and offering some workarounds for players to use. Hill also noted that since the issue was one that impacted an important part of the Hearthstone experience, the development team wanted to make amends by offering players free card packs.
The packs were set to be delivered to players via the Battle.net gifting system in "early January". Now… As promised, the cards packs have arrived. As of January 4th, all players should be able to find the three free card packs in the Gift area of the Battle.net app. Mobile players will need to log in via a browser to claim their packs. PC users will just need to click the gift icon in the upper right next to their Battletag.