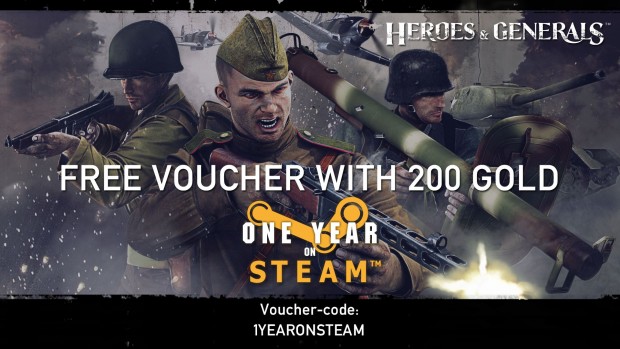 Happy Steam-iversary to Heroes & Generals, the free to play combat game by Reto-Moto. Today marks the 1 year mark since the game was released on Steam and quite a bit has changed since then. Launching on Steam helped Heroes & Generals reach the 5.5 million users mark and to celebrate, Reto-Moto is doing what it does best for events like these: passing out free gold.
Head on over to the game's official site or log into the client on Steam and redeem the below code to receive your free 200 gold.
1YEARONSTEAM
In the meantime, Reto-Moto has release a handy infographic to celebrate the occasion. Check it out and here's to another year of stomping out more than 2200 bugs, please!