Hi-Rez ditches official forums in favor of social media alternatives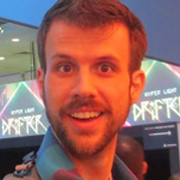 By Michael Dunaway, News Editor
Posted:

In less than 24 hours Hi-Rez studios will be shutting down the forums for all their titles. This includes SMITE, Global Agenda, and Tribes: Ascend. In their place, Hi-Rez is recommending players visit social media sites like Reddit, Facebook, Twitter, Youtube and Twitch.
In a post which appeared on each of Hi-Rez's official sites, the company said they had noticed an increase in players visiting the aforementioned social media outlets in lieu of the official sites. To this I politely say, "bullshit!", not because I think social media sites don't produce community discussion, but because official forums are often the FIRST place players visit if they are experiencing any technical issue. Furthermore, many players are not socialites (we are after all gamers) and do not use or even know how to use sites like Reddit effectively.
As you can imagine, the gamers affected by these changes are not pleased and for good reason. A development company with several currently successful titles should not seek to rely on unofficial venues as middlemen between the developers and gamers.
Relative forum threads can often last for weeks on the front page, remaining relevant while possibly receiving intermittent dev updates all the while. By contrast, a popular Reddit post will usually only last a few days at most and will quickly be replaced. Searching for resolutions to issues which have since been archived may also prove challenging due to Reddit's search parameters.
And what happens when one media outlet no longer becomes relevant? Will there be another shift in where players must go? It's just really hard to see how this is beneficial to anyone other than Hi-Rez.
The company has stated it will continue to interact with players through their own live streams and community-based channels. They also plan on having more Youtube content that will increase connectivity between Hi-Rez staff and players. Links to the each game's respective social outlets and the full post can be found here.
Got a news tip? Contact us directly
here
!
---
About the Author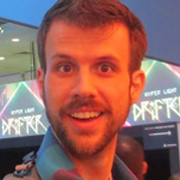 Michael Dunaway
,
News Editor
Michael Dunaway has been part of the MMOBomb team for years and has covered practically every major Free-to-Play MMO title since 2009.
---
Read Next
You May Enjoy