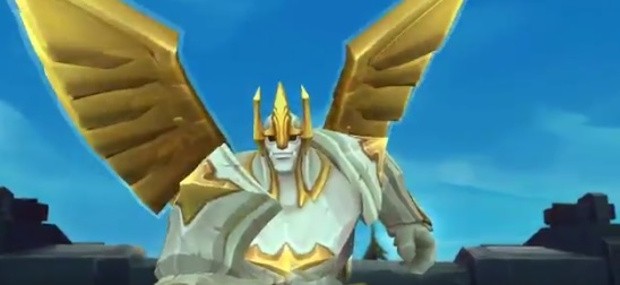 League of Legends' resident golem, Galio is getting a whole new look. The game's developer, Riot, promised players a rework of the champion and it now looks like it's going to be more than just his kit that's getting the facelift, as the developer tweeted out the following clip earlier today.
"I'm Here. You're Welcome." pic.twitter.com/qzlEHhI5SE

— League of Legends (@LeagueOfLegends) March 6, 2017
As you can see, Galio appears to be going from a dark, rocky look to something a bit more polished and shiny. It's likely going to take a while for players to get used to the new look. In fact, it's so different, it confused a fan or two into thinking it was an all new champion.
The new Galio is set to arrive in patch 7.6.