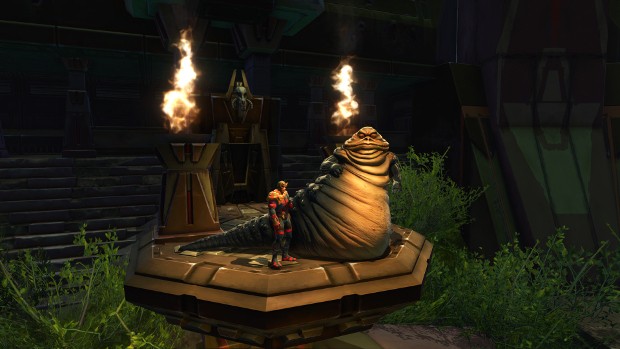 SWTOR's Galactic Legend Update has been made available to all Premium players on the public test server, and Bioware is looking for feedback — particularly on the slew of PvP content that's being implemented with this update.
When hopping onto the PTR, players will be able to test out a new stronghold and a new arena, as well as warzone and matchmaking tweaks. The stronghold, Rishi Hideout, allows players to customize their own slice of beachfront property where they can host and organize several PvP modes ranging from 1v1 to personally designed matches. The Mandalorian Battle Ring Arena is where players can go to fight for supremacy in 4v4 death matches.
As for the incoming improvements, they're designed to make matches more consistent and ensure they're played fairly. The matchmaking tweaks include cross-faction queuing and balancing fixes.
Those looking to check out the content on the PTR can find full instructions on how to access it on the SWTOR site. Just be aware that Bioware is not providing customer support for this server.